'Embargo on Imports' May Upset Automakers in India
13-07-2020 18:29:18
By :
Pravin Mishra
---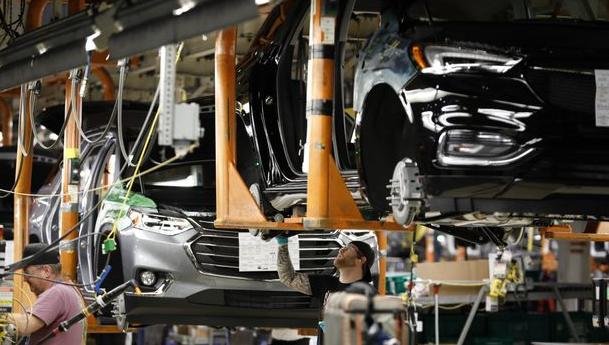 The anti-China move will not be as easy as certain spare parts, sourced from the Asian neighbor, are critical for manufacturing of BS-VI emission norm compliant vehicles, especially for the India's Automobile industry.
With the advent of new stringent emission norms and connected features in vehicles, manufacturers need catalytic convertors, fuel injection systems and other such electronic parts based on semiconductors which are not manufactured in India, and also the ones available in China are cost competitive. Not surprisingly, in February when factories in China were shut following the coronavirus outbreak, Indian vehicle manufacturers like Hero MotoCorp Ltd, TVS Motor Company Ltd, Tata Motors Ltd, Mahindra and Mahindra Ltd and others had scale down production due to shortage of imported spare parts. With relations between the two countries souring, most automakers are now looking at ways to locally manufacture some of these critical spare parts. However, these could take up to five years to see results.
The Chairman, Maruti Suzuki India Ltd, RC Bhargava said, "A lot of electronic parts which go into a car cannot be made in India. Those are not available in India but I cannot complete a car without those parts...We should now look at how to improve the quality and cost of Indian products". While there is a significant dependence on China for internal combustion engine driven vehicles, the country's is crucial for spare parts of electric vehicles. Most lithium-ion batteries and cells, and electric motors are imported from China.
Rajesh Menon, the Director General, Society of Indian Automobile Manufacturers said, the Indian automobile industry was pushed into upgrading to BS VI emission norms in just three years which did not allow for building of domestic supply chains.
The analysts at Motilal Oswal Financial Services in a report released on June 23, 2020 had said, "Any tariff or non-tariff barriers to import would push OEMs for localization of these components in the long term. While we have seen localization drives in components like alloy wheels over the last few years, we still do not have the requisite scale/skills in certain segments like electrical and semiconductors".
---