350-400 waiting to infiltrate: Army chief
12-01-2022 17:11:18
By :
Twinkle Singh
---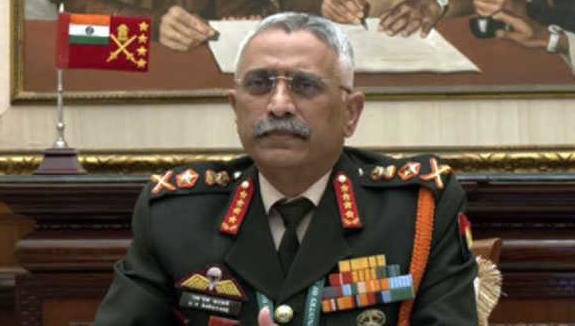 ---
As many as 350 to 400 terrorists were across the border in Pakistan waiting to infiltrate into Jammu and Kashmir, Indian Army chief Gen M.M. Naravane said on Wednesday, adding "it once again exposes the nefarious designs of our western neighbour."
The Army chief was speaking in a virtual interaction with defence correspondents ahead of Army Day on January 15.
He said the "threat on our western front cannot be ignored" despite a renewed ceasefire with Pakistan in February last year.
"The combined intelligence inputs suggest that as many as 350 to 400 terrorists are there on the other side on launch pads and in various terrorist camps," he said. The "threat in no way has receded, we have to remain alert, to that extent, the threat from the western front cannot be ignored".
The Army chief said that "there is an increase in concentration in various launch pads and there have been repeated attempts to infiltrate across the LoC".
He, however, said the understanding reached between the Director General of Military Operations (DGMO) of both countries last year was aimed at achieving a mutually beneficial and sustainable peace. "The situation has seen a marked improvement."
"In February last year we reached a ceasefire understanding (with Pakistan). Post this understanding, ceasefire violation incidents have come down drastically. That understanding has helped in bringing a little bit of normalcy on the western front but the proxy war continues," said Gen Naravane.
Talking about Jammu and Kashmir, Gen Naravane said the government approach has led to a progressive improvement in the security situation and efforts to give an indigenous face to terrorism have failed miserably.
"Various other inimical elements have re-energised their attempts at disrupting peace in the Kashmir Valley manly by trying to target minorities, non-locals, migrant labourers and so on. However, this also has not succeeded much and we will be able to counter these challenges also," he said.
---