70 of 97 dead Covid patients were unvaccinated: Govt report
13-01-2022 18:00:15
By :
Twinkle Singh
---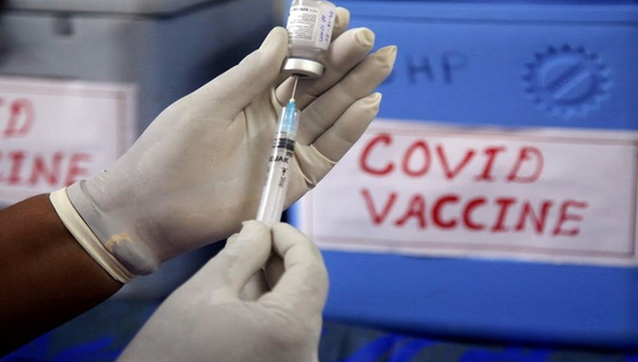 ---
The latest analysis of 97 Covid-19 deaths that occurred in the national capital between January 9 and 12 has revealed staggering details related to age, underlying health conditions and vaccination status of the deceased.
The analysis, accessed by UNI, revealed that most of the patients were unvaccinated and suffered from one or more co-morbid conditions.
According to the report prepared by the Delhi government's Covid death committee, about 97 patients were reported dead between January 9-12. Seventy among the deceased were unvaccinated.
Only eight patients were found to be fully vaccinated, while 19 had received their first dose of Covid-19 vaccine, according to the report.
The age-wise break-up of mortality revealed that most of the deaths occurred in the age group of 41 to 60, while seven patients were below 18 years of age, including three infants.
Eighteen patients were in the 19-40 age group, 37 were between 41-60, 27 were between the age group of 61 and 80, while eight patients were above 80 years of age, according to the report.
A similar analysis about 46 Covid patients, who died between January 5 and 9, was prepared by the city government to present before Delhi LG Anil Baijal in a meeting of Delhi Disaster Management Authority (DDMA), convened earlier this week.
The previous analysis showed that of the46 patients, 35 were found to be unvaccinated and about 34 suffered from co-morbid condition. As many as 23 deaths were reported in the age group of 60 and above.
According to senior health officials, majority of death cases reported in the current wave are those who are suffering from severe illness while Covid-19 has been an incidental finding among them.
"Majority of the patients in ICU and ventilators are those who came for surgery or other treatment of their severe health condition. They are tested in the hospitals, which is mandatory as per the protocol now to start any treatment for sick patients," the official told UNI.
On Wednesday, the city government directed all hospitals to furnish details about the Covid deaths, including the date of hospitalisation, date of testing positive, vaccination status, co-morbidities reported and the treatment administered to the deceased.
---