Amit Shah on a two-day tour of Tamil Nadu from Saturday
20-11-2020 23:52:01
By :
Ekansh Pandey
---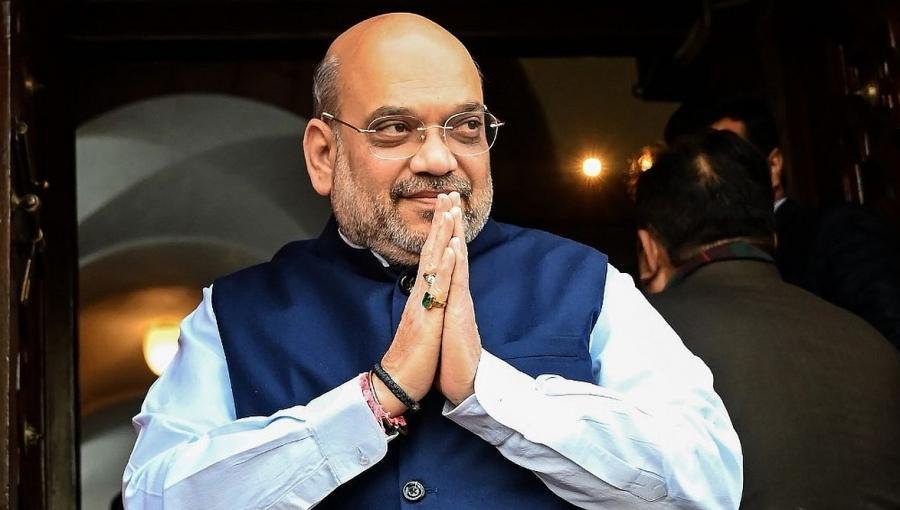 ---
Encouraged by the success in the Bihar Assembly elections, senior Bharatiya Janata Party (BJP) leader and Union Home Minister Amit Shah will be on a two-day visit to the state from Saturday to strengthen the party's position in Tamil Nadu.
The BJP wants to strengthen its position in the state with regard to the 2021 assembly elections in Tamil Nadu, therefore, this visit of Mr. Shah is considered very important. Tamil Nadu has traditionally been a stronghold of parties like the AIADMK and the DMK, but the BJP is excited by the success in the Bihar elections and wants to consolidate its position in this South Indian state.
Mr. Shah will participate in a government program and announce various schemes. After this, the former BJP president will meet party officials and district in-charge to discuss the strategy for the upcoming assembly elections. Apart from this, he will also participate in the BJP core committee meeting to be held in a five-star hotel.
This is Mr. Shah's first visit to Tamil Nadu after Mr. L. Murugan became the state president of the BJP, so grand preparations are being made from the airport to the hotel to welcome the Union Home Minister. The Corona protocol will be strictly followed during this time.
Tight security arrangements have been made keeping in mind Mr. Shah's visit and over five thousand police personnel have been deployed.
Sixteen patients died of corona in Punjab Chandigarh, November 20 (talk) Sixteen patients died of corona in Punjab in the last twenty-four hours and the condition of twelve patients remains critical. According to the bulletin issued by the Health Department, so far more than 29 lakh 70 thousand samples of suspects have been taken in the state and more than one lakh thirty three thousand people beat Corona. More than 24 thousand samples are being taken daily to control the corona in the state. According to the bulletin, with the death of sixteen patients in the last twenty-four hours, the number of deaths in the state has now reached 4572 and in the last twenty-four hours, 819 new positive cases have been confirmed, so that the total number of positive patients is now one lakh 44 thousand. She crossed it. There are 6504 active patients.
---