Assertive India on Warpath, Casualty is Sadak 2 Movie with 9 M Dislike
14-08-2020 19:58:24
By :

Notice: Trying to get property 'fName' of non-object in /home/newobserverdawn/public_html/module/Application/view/application/index/news.phtml on line 23

Notice: Trying to get property 'lName' of non-object in /home/newobserverdawn/public_html/module/Application/view/application/index/news.phtml on line 23

---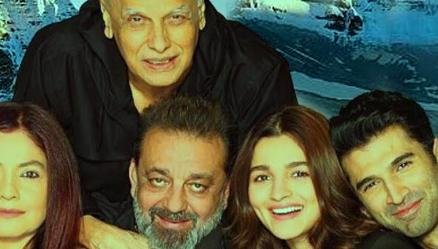 The debate on nepotism and suspected murder of Sushant Singh Rajput continues to make headlines in the country and seem unstoppable as popular sentiment for SSR remains electrically high across the country. Drug, sex, sleaze, abuse, nepotism, the money of drug cartel in the industry, casting couch and PAGE -3 party are common in Bollywood, it's hardly bothered anyone as of now.

But over the past few years, it gradually turned to be the headlines of various media groups. In recent times, it has emerged as one of the most debated subjects, not only among the Bollywood stars, instead across the country. The ace Bollywood star, Kangana Ranaut, who bagged many prestigious awards in her kitty, seemed to pioneer this movement in recent times. She made seething allegations against most of the stalwarts in the Bollywood including the biggies of Bollywood like: Javed Akhtar, Troika of Khans and Roshan's family, who was dragged into one of the craziest legal battle in the court.
Recently, she castigated the prejudices inflicted on the newcomers with hardly any background in the industry. Ranaut also hit hard on Bollywood cabal during her candid interview to many national channels about nepotism and step motherly treatment to the actors, coming from outside of big Bollywood family. With SSR's alleged murder, she was first one to castigate the Bollywood cabal and made huge allegation that stunned the entire country, even asked the Mumbai police to record her statement, however, recently, after so much uproar in the media, Mumbai police sent her notice to record her statement. Now, the Suspected murder of SSR seems to be embroiled into a huge pandemonium across the country, and thus it has created a huge anger among the people with mounting pressure on the central government to launch immediate investigation by the CBI. So, the war between the fans of SSR and so-called Bollywood cartel reached to the point of conflict.
This nepotism controversy and the suspected murder of SSR seem to hit hard Bollywood, and the latest causality is the film of Mahesh Bhatt, whose shoddy career has always been subject to huge controversy. Bhat's son, Rahul Bhatt, was among one of the suspects in the much publicized 26/11 Mumbai bomb blast case, due to his association with David Headly, an American terrorist of Pakistani origin, who had conspired the 26/11 Mumbai bomb blast. Although, his name was cleared by the Mumbai police, but experts still believe that Rahul Bhat must be investigated thoroughly. Clean cheat by the Mumbai police are seen with so much suspicion. There is an all-out war between the fans of SSR and Bollywood's so called cabal. It looks like that fans are in winning streak, as they started to hit hard and hard with their non-stop campaign against those Bollywood cabals. The latest casualty is the movie of Mahesh Bhatt's Sadak sequel, whose teaser was launched on August 12, 2020, in a view with maximizing sympathy due to hospitalization of Sanjay Dutt. The Bollywood actor was diagnosed suspected lung cancer.
However, with so much aggressive campaign launched by the fans of SSR was spearheaded by Bollywood's queen, Kangana Ranaut, apart from her close aides and many friends of SSR, made a huge campaign against Sadak 2 movie. While this story was being written, this movie had already received over 9 million dislikes. It looks like that it would be one of worst affected Bollywood movie through such a massive aggressive campaign against it.
The relentless campaign against Sadak 2 movie, directed by controversial Mahesh Bhat, could badly affect the financial proposition of the movie and send a warring signal to the Bollywood biggies. Its resurgent and aspirational India which is in process to reinvent itself through cultural awakening, reviving its age-old 'sanatan dharna' and asserting themselves as a torch bearer of Indian nationalism cannot be over looked and set aside through propaganda campaign by so called Bollywood cabal.
---