Baghel, other C'garh leaders congratulate Murmu
22-07-2022 10:39:19
By :
Sanjeev Singh
---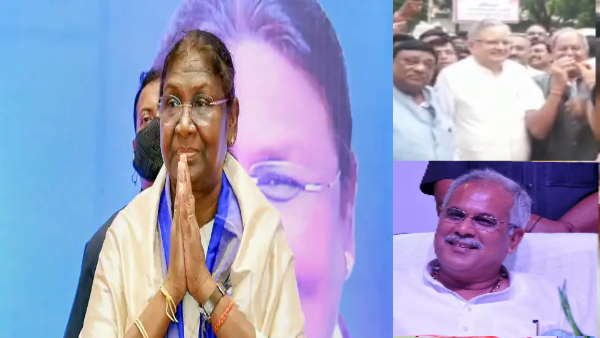 ---
Chhattisgarh Chief Minister Bhupesh Baghel on Thursday congratulated President-elect Droupadi Murmu and said he trusts her to protect the democratic values.
"We have faith that as the constitutional guardian of the Republic of India, you will preserve the glorious history of protecting the democratic rights of the country's citizens," he said in a statement here.
State BJP chief Vishnu Deo Sai said the tribal community will always keep it in mind that a woman belonging to them has been elevated to the highest post of the country. India has given a message to the tribal fraternity across the world that the political leadership in India believes in the motto of 'Sabka Vikas, Sabka Saath, Sabka Vishwas', said former chief minister Raman Singh.
Congratulating Murmu, Leader of Opposition in the Assembly Dharamlal Kaushik said the BJP thinks and works for the upliftment of every section of society.
---