Ban on tricyclazol, buprophazine pesticides to adversely affect farmers: ACFI
21-02-2020 15:26:03
By :
Shrishti Nagar
---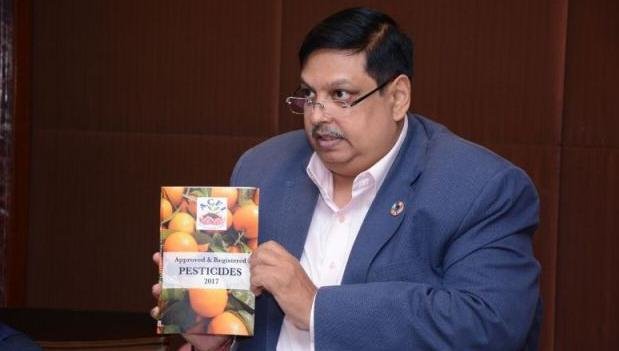 ---
Agro Chem Federation of India (ACFI), the apex organization of agrochemical companies, has strongly opposed the central government's decision to ban pesticides tricyclazol and buprophazine which are useful for cultivation.
This will not only affect the yield of paddy, but will also adversely affect the income of farmers, the Federation said.
The Ministry of Agriculture and Farmers Welfare has issued a notification restricting the use of both these pesticides.
In a statement released here on Friday, the Federation warned that this step of the government would prove to be a great loss for the agro chemical industry.
Federation president N K Aggarwal said banning both pesticides would jeopardize the country's food security as they have been effective in increasing yields by eliminating pesticide pests.
He objected that this decision of the government has been taken without any logic and scientific evidence which is not in the national interest.
'The Central Government issued a fast-track notification on prohibition of Tricyclazole and Buprofezin after considering the views of the Inter Ministerial Committee which opined that the use of Tricyclazole and Buprofezin may be health hazardous to human, which was only a one sided approach without considering and analyzing full practical data, evidences, studies, references available and its success globally from other countries, farmers, manufacturers,' he said.
European Union along with other regions, is still reviewing these two products, he said.
Rather than prohibition, the government should have stressed on ensuring and allowing its judicious and responsible use by farmers, considering the unique benefits of the molecule when used judiciously and positive learnings from other countries on its usage, where it has benefitted farmers, the federation said.
Further, the Government also missed to understand the direct and indirect impacts of this potential ban like limited effective alternatives, proliferation of black market and counterfeit products, it said.
The Government should take special care of farmers, as at any point of time, some or the other Indian regions' farmers keep suffering in India due to various reasons such as floods, drought, debt, use of lower quantity pesticides due to less investments producing a decreased yield, it maintained.
'The Government should take into consideration all possible means and ways to make farmers prosper, by always taking a judicious and holistic policy decision, which can be done by controlling new variants' usage in farming, along with continuing the study and in-depth analysis on these, rather than banning and prohibitions in a hurry under the probable pressure of few beneficiaries and lobbyists,' the ACFI said.
---