Bridal Masks: Because protection and fashion go hand in hand
07-07-2020 12:27:49
By :
Shrishti Nagar
---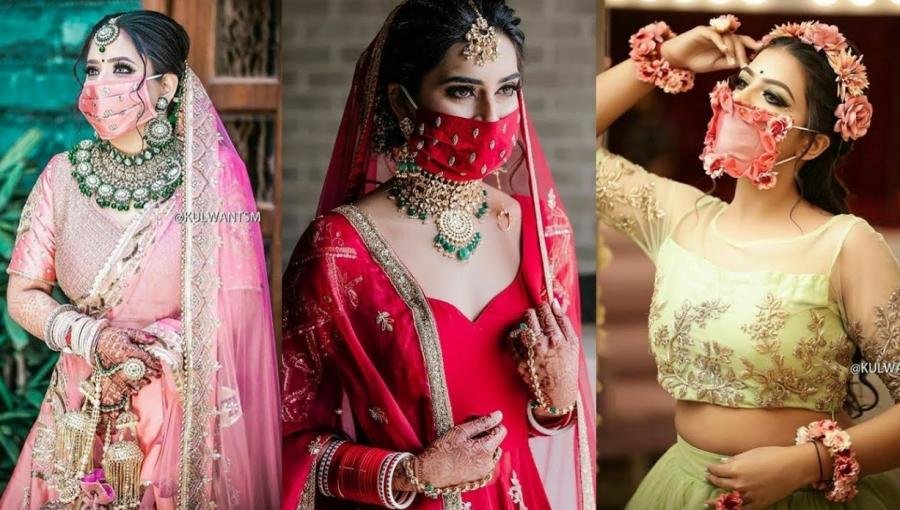 ---
Masks came as a necessity, but gradually became such a part of lifestyle that people are adopting them as a fashion trend. Till now only colorful masks made in different patterns were becoming popular among people, but now masks are also becoming functional. People are matching their wedding dresses or making matching masks.
Masks are now coming with bridal or bridal costumes. These masks are not only matching the color of the lehenga but also the mask cloth is coming with the lehenga and blouse. It consists of a full set of lehenga, choli, dupatta and mask. The designers are preparing the bridal mask very carefully by applying cotton cloth on the inner layer. Style with safety too.
In addition to a protective mask, people are looking to make designer masks to look stylish too. Designers such as Ritu Kumar and Priya Lakhanpal are not only taking orders for the bridal mask, but are also making it in the best pattern with safety in mind. According to Priya Lakhanpal, three layers are kept in the mask and care is being taken that the bridal mask is very light.
Now not only the mask but some other accessories are also being made with it. It consists of hand bands to head bands which are matched with masks. The head band is being formed these days with a set of masks. People are enjoying this set very much. Masks have become very important as a fashion accessory at this time. Masks along with wedding dresses, customized masks of various companies and hotels are giving new goals to the fashion industry.
---