Cinema halls in many states set to reopen from Thursday
15-10-2020 16:38:57
By :
Twinkle Singh
---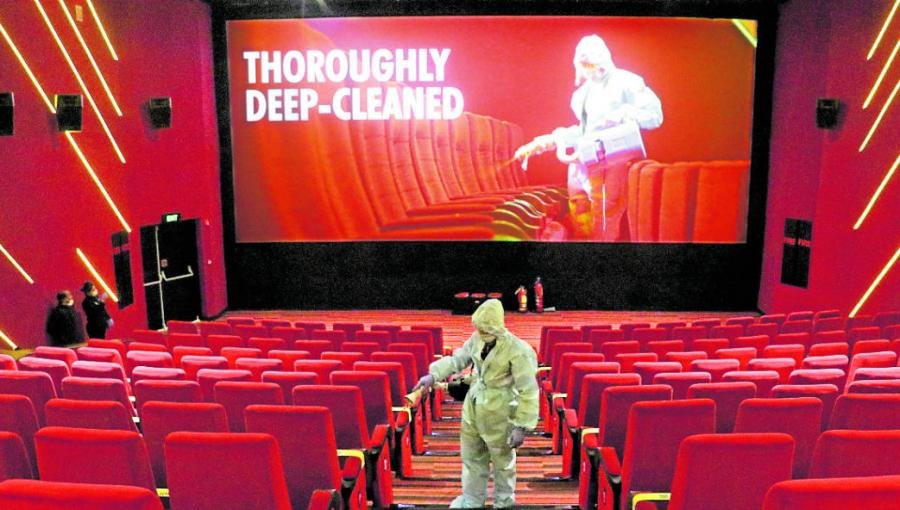 ---
Cinema halls in Delhi and several parts of the country are set to reopen for public from Thursday after a nearly seven-month gap due to the Covid pandemic.
Cinema halls In Delhi, UP, West Bengal, MP, Gujarat, AP and Karnataka will be reopening from Monday with a limited seating capacity and with the implementation of precautionary measures to be followed to prevent spread of COVID-19.
While cinema halls in many states will re-open on Thursday, in states like Maharashtra, Rajasthan, Odisha, Kerala, Tamil Nadu, Andhra Pradesh, Arunachal Pradesh and in the north-east, it will continue to remain shut.
Though several cinema halls are reopening from Thursday, major cinema hall chain-PVR will reopen its cinema halls only from Friday.
So, of 130 cinema screens in Delhi, only 68 are reopening.
As per the Unlock 5 guidelines by the Home Ministry, cinema halls can operate at 50 per cent capacity starting on Thursday. The MHA released the new set of guidelines, and a standard operating procedure (SOP) will also be issued by the Ministry of Information and Broadcasting for the same.
Information and Broadcasting minister Prakash Javadekar on 6 October released the list of precautionary measures to be followed before entering the theatres.
As per the SOPs for reopening of cinema halls released by the Minister, It is mandatory for people to wear masks or face cover both inside the auditorium and within the premises.
In addition, thermal screening is to be carried out and only asymptomatic individuals will be allowed inside the theater.
As a precautionary measure, audience has been advised to self-monitor health and report any illness
As per the guidelines, occupancy of the auditorium shall not be more than 50 per cent.
Also, adequate physical distancing needs to be followed while seating. Consequently, seats "Not to Be Occupied" will be marked as such in the auditoriums.
---