Cloth Donation Drive organised by Lakshya Foundation
28-01-2021 11:33:51
By :
Shrishti Nagar
---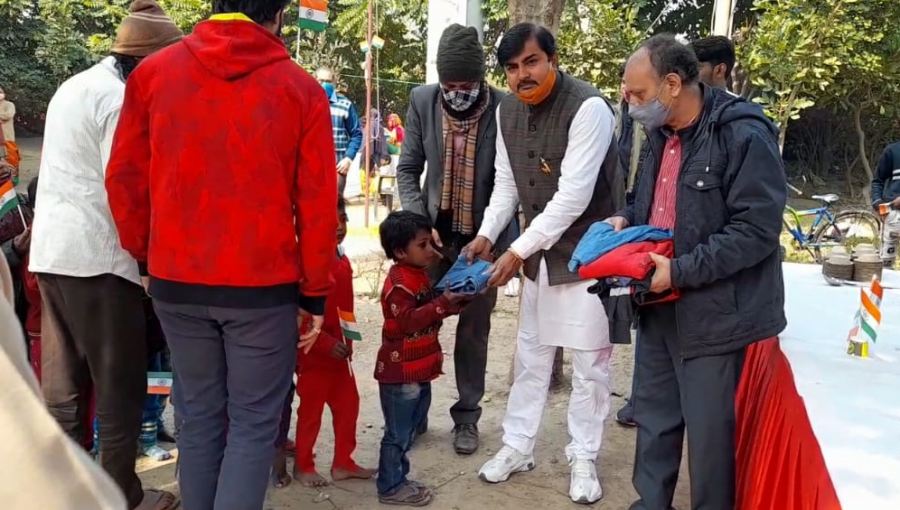 ---
On the occasion of 72nd Republic Day, Lakshya Foundation campaigned for a noble cause. The Foundation organised a Cloth Distribution Drive at Green Valley and inspired people to donate their old, yet wearable clothes to poor children and adults.
At this occasion, Vijay Bhardwaj, Member of Central Board of Film Certification, Ministry of I&B, Government of India, was invited as Chief Guest.
The Foundation promoted the idea of spreading happiness. For most of us, the idea of winter means cuddling under the blanket for warmth, lying in our comfort zone and sipping coffee sitting beside the fire. But for those on the streets, with every drop in the temperatures it's a fight for survival. There is no better gift than providing warm clothing to the needy during winter season. Lakhs of homeless experience bitterness of winter and are at a great risk of suffering from severe illnesses. The rise in air pollution levels and the early onset of winter this year have made them vulnerable, but at the same time it has given us an opportunity to serve humanity by donating blankets to the needy. This winter, become a part of our mission. There cannot be a bigger satisfaction than saving someone's life.
---