Collaboration, a Perfect Paradigm of Social-Entrepreneurship
29-08-2020 16:42:49
By :

Notice: Trying to get property 'fName' of non-object in /home/newobserverdawn/public_html/module/Application/view/application/index/news.phtml on line 23

Notice: Trying to get property 'lName' of non-object in /home/newobserverdawn/public_html/module/Application/view/application/index/news.phtml on line 23

---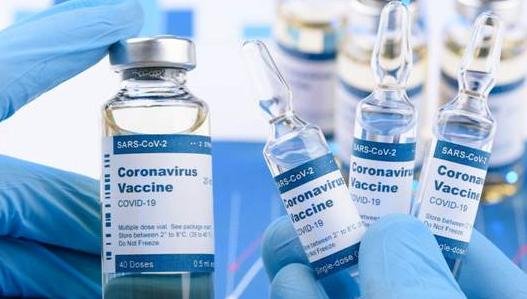 Recent alliance of the three biggies – SII, Gavi, the vaccine alliance, and Bill & Melinda Gates Foundation reflects the way a corporate could leverage profit through innovative idea of human touch. Although, the word social entrepreneurship has been prevalent for many years, this collaboration is being seen as the testimony to this innovative & noble idea. It would further validate that this kind of alliance can be proved beneficial in uplifting the society and the underprivileged across the globe.
The Coronavirus pandemic has created undefined situation due to its scale and impact. However, the poor and underdeveloped countries may have to face hardship in tackling this unprecedented situation due to poor health infrastructure. With the cost less than 3 dollars for the coronavirus vaccine, it can be ascertained that this alliance has grown out of social necessity. This is more than a business interest & can be cited as the best examples of social entrepreneurship in recent times.
This partnership was announced on August 7, 2020, where Serum Institute of India (SII) entered into landmark collaboration with Gavi and Bill & Melinda Gates Foundation. This reflects the necessity that how an extraordinary situation could push some organization to take extraordinary measures, SII quickly understood this unfolding of new situation & sealed this new opportunity in bringing larger collaboration and help the world to come out from the biggest mess of our times, specially reaching to the underdeveloped and poor countries across the globe. In recent times, pandemic has triggered the race for safe and effective vaccine worldwide, the role of SII has become more significant in view of its capacity to manufacture large scale vaccine and deliver it across the globe. Due to huge pressure, the SII has responsibility to expand its manufacturing capacity by infusing quick capital and it desperately needed this to implement its bigger agenda. It's to be reminded that SII is the largest producer of vaccine in the world, and its credibility in the market is well established. As SII has started its randomized controlled trial of phase 2 & phase 3 few days back for AstraZeneca Oxford vaccine, company is hopeful to get positive result for this ongoing human trial and produce 1 billion vaccine for Covid19.
"As per the latest updates on the clinical trials, we may hope that the Astra Zeneca Oxford vaccine will be available at the end of this year", the SII CEO (India), Adar Poonawalla, told the media. The landmark collaboration of SII with Gavi and the Bill & Melinda Gates Foundation, to accelerate the manufacturing and delivery of up to 100 million doses of COVID-19 vaccines for India and low- and middle-income countries (LMICs) will be one of the huge steps in dealing this pandemic with a solo motive of human touch and helping underdeveloped & developing countries with affordable vaccine. Gavi is famously known for distributing unused vaccine to poor countries and help them in fighting deadly disease. This collaboration among these giants will embark a new era of delivering health care facilities, especially to the third world where health care facilities are less and even cost of it is much higher and least accessible to the large people.
The recent reports of costly vaccine have triggered a debate worldwide that how it will reach to the poor countries, where this Covid 19 pandemic has already created havoc due to poor health infrastructure and un-affordability of medical facilities. The compassionate approach of Bill & Melinda gates Foundation in infusing 150 million to SII and creating a humane collaboration to deal with this pandemic. However, it's to be reminded that Bill & Melinda Gates Foundation has created a huge controversy in blocking the efficacy of Hydroxychloroquine and promoting costly Remdesivir that put the Bill & Melinda Gates Foundation on tenterhook, and this noble initiative by Bill & Melinda Gates will help their controversial foundation to shed its negative image in the media.
The noble collaboration between SII , the Gavi & Bill & Melinda Gates foundation will provide upfront capital to SII to help them increase manufacturing capacity now so that, once a vaccine, or vaccines, gains regulatory approval and WHO prequalification, doses can be produced at warp speed for distribution to India and LMIC as part of the Gavi COVAX AMC mechanism as early as the first half of 2021.
The funding will boost at-risk manufacturing by SII for candidate vaccines from AstraZeneca, a Swedish company and Novavax, which will be available for procurement if they are successful in attaining full licensure and WHO Prequalification. SII has set an affordable ceiling price of US$ 3 per dose and this will be highly reduced rate of any vaccine around the world and it will pose challenge to other Covid 19 vaccine manufacturers to put a brave face in such highly competitive market. The arrangement also gives an option to secure additional doses if the vaccines pillar of the ACT Accelerator sees a need for it.
The Gavi board confirmed the list of 92 countries that will be supported by the AMC. Under the new arrangement between these stakeholders, AstraZeneca's candidate vaccine, if successful, will be available to 57 Gavi-eligible countries. Novavax's candidate, if successful, will be available to all 92 countries supported by the AMC.
This collaboration validates India's proven-track record in developing safe and quality vaccines. There is a long history of Gavi and pharmaceutical companies successfully partnering with Indian manufactures, particularly the Serum Institute of India, to manufacture vaccines that protect against meningitis, severe diarrhea, pneumonia and measles. So, their past association will help to accelerate the manufacturing process and expedite the delivery with the help of Gavi which has the proven track record of strong supply chain in this field. "Researchers are making good progress on developing safe and effective vaccines for COVID-19", said the Co-chair, Bill & Melinda Gates Foundation. This collaboration gives the world some of both: the power of India's manufacturing sector and Gavi's supply chain. It's just a beginning. Organizations like: Gavi and CEPI need much more support to facilitate development and delivery of hundreds of millions - maybe billions - of vaccine doses by next year. This collaboration reflects three major outcomes, firstly, it recognizes the potential of India's manufacturing prowess, secondly, Gavi's proven track record in supply chain that will help to deliver this Covid 19 vaccine to almost 170 countries worldwide and Bill & Melinda Gates's capital infusion to make sure that there is no hindrance in the way of making vaccine due to capital crunch and it is rightly delivered to people who really need it & has less accessibility of medical health care facilities. So this collaboration among these distinguished partners has basic fundamentals of human touch and capability to deliver it to the people across the globe and help the world to come out from this colossal problem of Covid 19.
---