Cool Off the Hot Summers with These Home Décor Tips
10-05-2021 13:04:57
By :
Shrishti Nagar
---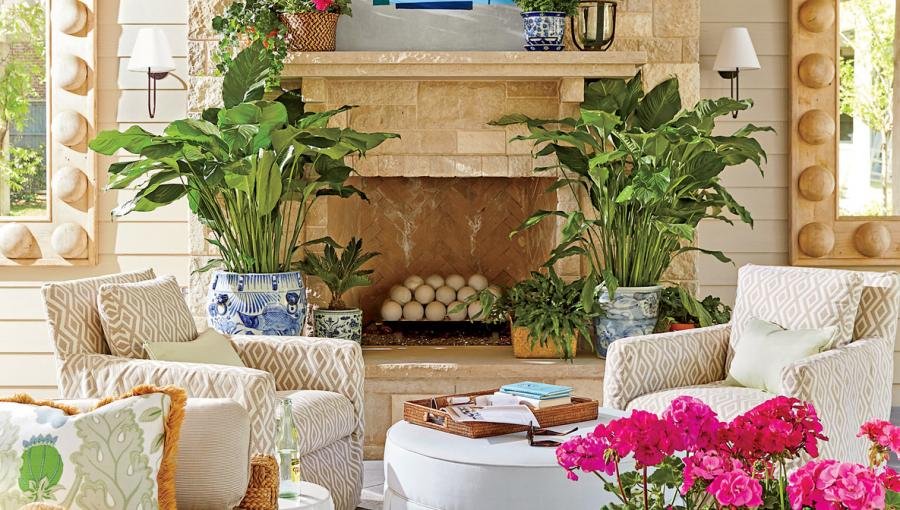 ---
With a change in the wintery vibe to summery aesthetics, we have started changing our diet, routine, clothes and beauty habits, and what not, but have you thought about the vibe change of your pretty home yet? During the summer, the ambience inside your house should not only be cool and comfortable to your body but also soothing to your eyes. So this summer, follow these tips to make your house cool and comfortable and chill.

1. Manage Space
If small items are often scattered in your house, consider investing in a colorful cane baskets of different shapes and keep them packed. They keep the house in order, as well as maintain the beauty of the house. If it is not possible to buy cane baskets, then you can also work with the plastic baskets of bright colors.
2. Show Citrus Magic
Citrus colors such as yellow, orange, olive etc. can be used to give a cool look to the house. If you cannot use citrus colors for the wall, then use soft colors such as gray, off white. If you are using citrus colors as accessories, then keep the wall of the room in basic shades like off white, beige etc.
3. Give a Cool Look with Window Dressing
Curtains play a very important in decorating a house, so choose them carefully. To give an eco friendly effect to the room in summer, buy curtains made of Khadi or of Green shade. When choosing curtains, keep in mind that they should match with the sofa, otherwise the house might not look organized. Even if the room has to be divided into two sections, curtains can help you. This also changes the look of the room.
4. Decorate Eco-Friendly
By giving eco friendly touch to the house in summer, you can also change the look of the house and can get the much needed relief from the heat. Consider using furniture made of cane, bamboo, coconut coils and bark, terracotta etc. To give the house an eco friendly look, use soft fabric with beige, indigo shade and floral print.
5. Change the Kitchen Decor
It is definitely not easy to work in the kitchen in summer, so at the time of kitchen decorations, pay special attention to the fact that there is enough and smart storage in the kitchen. Light colors like white, ivory, mint, cream are visible and give a fresh look to the kitchen. So use these colors in the kitchen through paint, crockery, accessories, etc.
6. Give Floral Touch
While experimenting with the floral pattern is beyond doubt a summery vibe, take special care that all the things do not become floral, like if the cushions are of floral print, keep the sofa cover and carpet plane and neutral. You can also use fresh or artificial flowers to give your house a floral makeover. If you wish, you can also put a big floral themed painting on the wall.
7. Use the Power of White
White color gives a cool look to the ambience of house in summer. If the color of the walls of your house is white or off white, then you can easily choose any theme for the house, as many color schemes match with them.
On special occasions, you can give the place a cool look by placing a plain table cloth on the dining table, colorful candles, napkins and some flower arrangements. If you wish, you can also keep a combination of colorful chairs with a plain white table. By using colorful curtains, cushions etc. with off white or white walls, you can give a vibrant look to your home.
8. Define Essence with Fragrance
Pleasant fragrance at home gives a sense of instant relief in summer. To keep the house fragrant, add a little water to aroma oil and sprinkle it on sheets, carpet, curtains, sofas, etc. You can also fill lavender in a spray bottle and spray it lightly on pillows and sheets. Try mixing a few drops of chamomile in water and fill it in a spray bottle and spray it. Another trick is to put a few drops of aroma oil on beautiful candles so that when you light them, the aroma will fill the whole room.
---