Corona cases increased for the second consecutive day
29-10-2020 11:33:42
By :
Twinkle Singh
---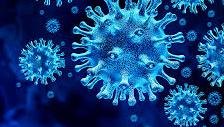 ---
Due to the rise in cases of Corona virus infection in Kerala, Maharashtra and Delhi, their number has increased for the second consecutive day in the country and it has reached close to 50 thousand and the number of deaths in one day is also more than 500.
According to the data released by the Union Health and Family Welfare Ministry on Thursday, 49,881 new cases of corona have been reported in the last 24 hours and the number of people affected has increased to 80.40 lakh. A day earlier, 43,843 cases of infection were reported on Wednesday, while on Tuesday the figure was 36,470.
During the last 24 hours, 56,480 people beat the epidemic. This has reduced the number of active cases from 7,116 to 6,03,687. At the same time, after the death of 517 patients, the number of those killed has increased to 1,20,527.
So far 73.16 lakh people have been recovered from Corona. The rate of people getting rid of covid-19 has increased to 90.99 percent and the rate of active cases to 7.51 percent, while the death rate is 1.50 percent.
Maharashtra, the worst affected by the epidemic, has reduced the number of active cases during the last 24 hours to 1.30 lakh, while the death toll has risen to 43,554 with 91 deaths. At the same time, 8,430 people have become healthy during this period, taking the number of people getting relief from this epidemic to 14.87.
---