Delhi reports 12,481 nCoV cases, 347 deaths
12-05-2021 10:36:17
By :
Twinkle Singh
---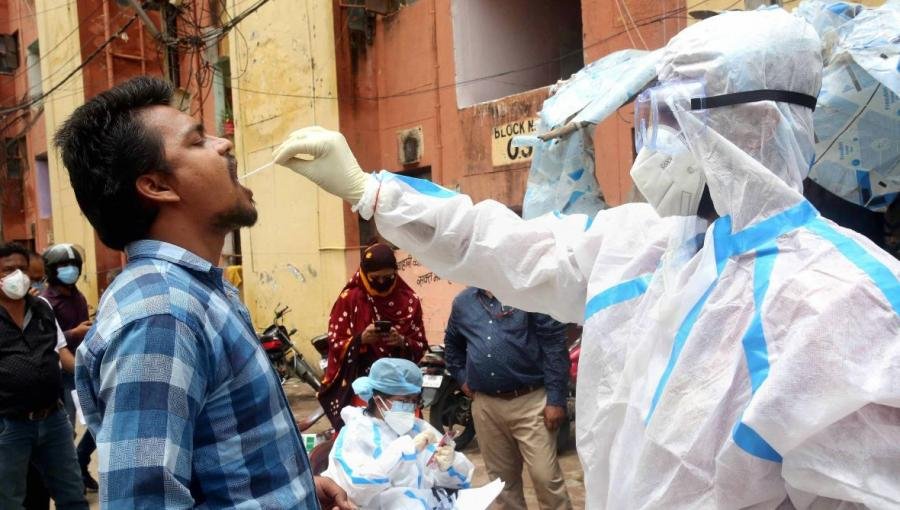 ---
The national capital continues to register a dip in daily COVID-19 cases, as the city recorded 12,481 fresh cases of the virus, the lowest single-day spike since April 12 last month, according to the daily health bulletin issued on Monday.
However, a uptick was recorded in daily deaths as 347 more people died of the virus as compared to 319 deaths registered on Monday.
On April 12, the city had recorded 11,491 cases in a day.
With the new additions, the COVID-19 tally rose to 13,48,699 while the death toll surged to 20,010.
The positivity rate in Delhi has now come down to 17.76 per cent from Monday's 19.10 per cent. The positivity rate is the lowest in Delhi since April 14 when the city saw 15.9 per cent infection rate.
As many as 70,276 people were tested in the past day while 13,583 people were cured and discharged, taking the total recoveries to 12,44,880.
Currently, there are 51480 COVID patients under home isolation across the city. The number of active cases is 83,809 which includes patients under home isolation. Containment zones also rose to 55,661.
Meanwhile, the government vaccinated 140963 people in the last 24 hours out of which 93746 beneficiaries received the first dose while 47217 were administered the second dose. Till now, cumulatively, 40,18,363 people have received a vaccine jab in the national capital.
The highest daily number of cases in the city was recorded on Apr 20 when it saw 28,395 cases in 24 hours.
On the previous day, the Capital had added 12,651 fresh cases while 319 deaths. The city is under lockdown till May 17.
---