Eight die in Batra hospital due to oxygen shortage: Hospital
01-05-2021 17:01:10
By :
Twinkle Singh
---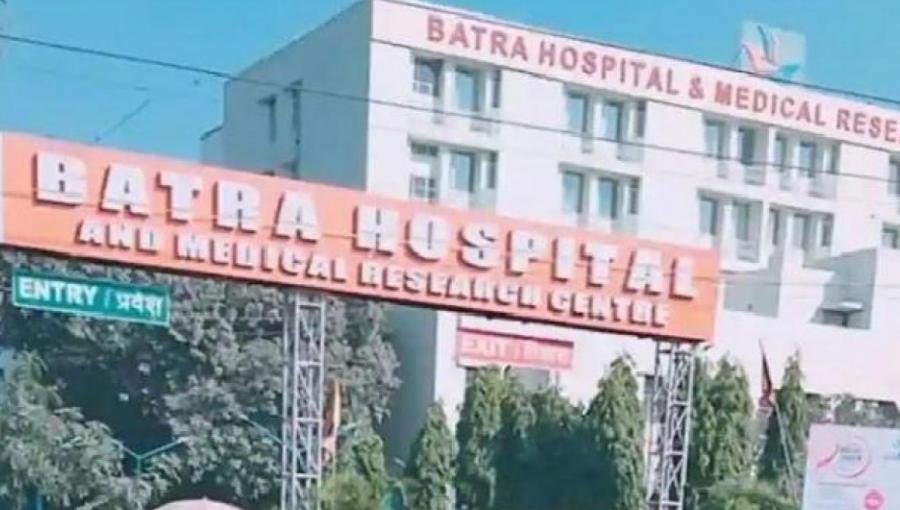 ---
As many as eight patients in Batra hospital of Delhi died on Saturday due to a shortage of Liquid Medical Oxygen, hospital's managing director said.
In a video doing rounds, the Managing Director Dr SCL Gupta, can be heard saying that the hospital had alerted the Delhi government regarding it. The facility had to manage with oxygen cylinders he said, adding in the process, eight lives were lost as the supply failed to reach on time.
Dr R K Himthani, serving gastroenterologist of the hospital, was among the dead, he said. Out of eight, six patients were in the Intensive Care Unit (ICU) of the hospital.
The MD said the hospital has to raise an alarm again-and-again and it cannot work like this. "The government has to do something. And if there is a problem in supply, the new admission should be closed," Dr Gupta said.
The Executive Director of the hospital, Dr Sudhanshu Bankata, raised an SOS call over Twitter saying the hospital has run out of medical oxygen and surviving on oxygen cylinders, which will also be empty soon.
He said that the Delhi government is in touch with the hospital and has rushed an oxygen tanker.
"Our SOS cryogenic tanker carrying Liquid Medical Oxygen is reaching Batra Hospital within 5 minutes. Their regular supplier of oxygen has defaulted yet again due to alleged 'lack of oxygen supplies' and is being pulled up (sic)," ruling Aam Aadmi Party MLA Raghav Chadha wrote on his official Twitter handle.
The Supreme Court on Friday noted that around 500 lives have been lost due to oxygen shortage and asked both the central and state government to maintain the supply chain.
There is no oxygen plant in Delhi as it is an industry-free zone and completely dependent on other states and the Centre for Liquid Medical Oxygen supply.
The virulent second wave of Covid-19 has hit Delhi hard leading to a manifold increase in hospitalisation and the dearth of life-saving oxygen.
---