Elite Ikon is bridging between investor and UAE
01-06-2021 11:38:37
By :
Hariom Tyagi
---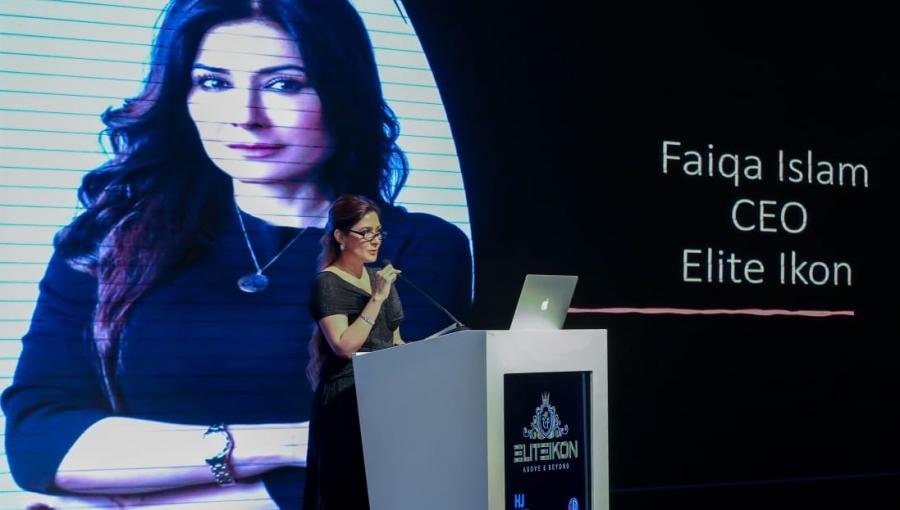 Faiqa Islam, CEO of ELITEIKON with the support of Howard Jackson Real estate, US Chamber of Commerce & AmCham Dubai & made it happen! Following all the Covid-19 safety guidelines, Faiqa & her team hosted a majestic 'Gala Dinner' on Saturday, May 22nd, 2021 at the Waldorf Astoria, Palm Jumeirah.

The 'Gala Dinner' turned out to be one of the most influential platforms to explore synergies in the ever-changing global investment landscape with esteemed guests from the Royal Families, Government officials and CEO's and senior executives from prominent businesses and organizations.
Elite Ikon with its partners and resources have the ability to bring billions of dollars for high end projects related to multiple industries bilaterally and create partnerships between private and government sectors. Some of the industries are as follows: Startups, AI, IT, Biotech, Health Care, Financial, Aeronautical, Infrastructure, Commercial Real Estate, Energy and Oil and gas.
The Gala Dinner gave an opportunity for the guests to network & build relationships to further spearhead the growth within the UAE. Outcomes from the Gala Dinner will allow for new technologies, Innovation and startups to enter the market and create unparalleled opportunities.
The team at Elite Ikon are proud to be at the helm of these opportunities and look forward to working with its partners to be a part of the UAE future.
Report By, Alex Jim
---