Real-Estate Industry has to strive to become digital-first: Amrendra Shukla
15-05-2020 12:13:50
By :
Shrishti Nagar
---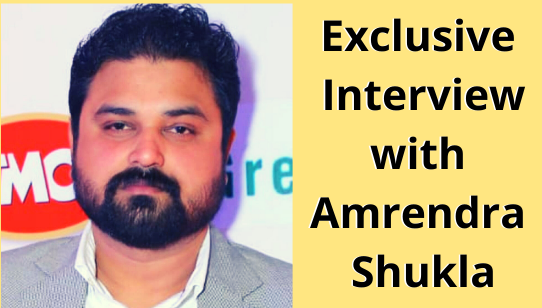 ---
Covid'19 and Lockdown has impacted the economy in a huge way due to which the Real Estate Sector that contributes 6% in India's overall GDP and double-digit in Overall job creation has been impacted significantly." Observer Dawn discussed the current and future impact of Covid'19 with Industry veterans. Among those veterans, Observer dawn reporter Shrishti S Nagar had a detailed discussion with, Amrendra Shukla, National Head - Sales at OLX India, who was kind enough to grant us an interview.
Observer Dawn: Thanks for granting us your precious time sir! The lockdown has impacted every sector. What kind of disruption do you foresee in real estate marketing/brokerage business due to the Corona crisis? How has it impacted your business?
Amrendra Shukla: Pre Covid – Every business in the real estate ecosystem was inclined towards digital up to a limited extent. It was merely as a channel for advertising, However now – It will be an obligation for everyone operating in real estate category to ensure that they have all the arsenal pertaining to become digital-first. Before Covid majority was limited to just have a basic website in templated form, the majority were working without having a CRM or lead management tool. Now things will evolve – Real estate businesses, be it builder or broker - It will be must for them to have a dynamic website, a lead management, or CRM tool. Platforms will be developed in a way that – they can enable 60—70% communication with structured and relevant info to buyers / Tenants. Developers will be also be focussing on tools to have a live and open inventory management for their sales team and their channel partners. As for OLX, we are an app foremost company and gets max traffic from our app. Since now most of the real estate business will try to become digital-first – it will act as an enabler for us to have common sync with Users and advertisers both. We as OLX are offering a comprehensive dashboard that gives info on Brief/Detailed Views/ Clicks/ No. of leads on each property, which a builder or broker is publishing on OLX. Content will be standardized. In the primary market – India is more of a broker-centric market and the biggest challenge is the delay in reaching out a user – Post getting a query, Now with the digital-first approach by builders and brokers , It will be easy for us to have an API integration with their CRM, Which will help builder and brokers connecting with users as soon as they submit their interest. It will also reduce the TAT of closing a transaction as the info will digitally available and users will come out from their home to make a final decision.
Observer Dawn : What new brokerage business dynamics will be there post COVID. What kind of post-COVID trends you foresee ?
Amrendra Shukla : Brokerage business will evolve eventually post Covid. Now Brokers will try to remove few steps of human interventions before closing a sale. Brokers will ask for a open Online inventory availability tool from developers to avoid a lot of to and fro communication. There will be latent demand of " 3D/4D" and " Virtual tour" kind of tools to gauge customers. Brokers will focus on having Virtual meetings and calls with prospective buyers, before asking them to come out from their home for a physical visit.
Observer Dawn : How do you see technology/digitalization shaping brokerage business in the post- COVID scenario? What is your company doing to scale up technology?
Amrendra Shukla : Covid and Lockdown has helped people to realize the power of technology and digitization. We have seen a surge in demand for CRM/ Lead management tools. Most of the brokerage houses are working hard to a have robust digital platforms and are using AI/Chatbots to act as a Virtual Sales assistant for their buyers. OLX being app foremost platform – We are well adept and strong enough in using AI and chatbots. We have created /developed our app in a way that it acts as an enabler for both user and advertisers. We have AI-led chatbots on our app. As soon as a user submits his inquiry on any property listed by developers and brokers on OLX , we have AI-enabled chatbots, which read the chats and suggests answers/questions to both user and advertisers. It helps users and advertisers to have smooth and more
efficient communication. Our project pages and microsite are crisper, offer relevant and authentic content which helps users to grasp very precise info relevant to his query. We have a single interface on App & Mweb which helps users to have some experience on all platforms.
Observer Dawn : Do you foresee consolidation driving out small brokers and establish the monopoly of IPCs, ICPs and digitally savvy big brokers?
Amrendra Shukla : It will - Liquidity and cash flow will be the biggest challenge for Small time brokers, Also the kind of expertise needed to have a robust digital platform – It will create a demand for expertise and support. In India – Franchise model has never practically existed, through few IPC's tried their forte but they could not scale.
It is the right time where IPC's can work on their channel strategy and can work/design a model to onboard small-time brokers with them by supporting them digitally and imparting support and learning which IPC's are capable of. IPC's can explore Commission/Fixed pay model/Infra sharing/Revenue sharing support to have these small-time brokers working with them. IPC's have the capacity to get a exclusive mandate and if they can enable channels/Small brokers working with them on the Rev. share model – these IPC's can save a lot of fixed cost which they are paying as salaries to their fleet on ground. Demand and Supply can be balanced by IPC's : When I am saying supply , It means that IPC's can get Mandate from Developers, Can negotiate lucrative brokerages. And Demand: It means that if IPC's have small time brokers working with them on Rev. Share, Fixed Commission model, can support small brokers with Leads/ Subscription form Portals, Demand will be managed by these brokers. So, these IPC's have the capacity to balance this out and I am sure by doing so they can get better trading results. Till now most of the IPC's have been relying on their own Fleet in-ground but its time to explore something new which will not just enable them to save a lot of costs (Fixed) but also will help them to have healthy trading results.
Observer Dawn: Most the Commercial rental deals will be renegotiated , what's your take on this ?
Amrendra Shukla : Covid'19 will impact Commercial transaction. From last 8-12 months there was some positivity around small ticket size investment options available in commercial space and that too with assured rental commitments. Banks were also supporting developers in doing so. It will lead to a 2 Way situation, One – Most of SME's and MSME's, Start-up's , VC backed companies are likely to rework on their Annual operating plan and so did they are looking to control and optimize their Cost, It will lead to a decent momentum to be continued in Q2 FY21, As these companies will shift their offices in locations having fewer rentals. However, Office leasing demand as of now has been unaffected due to a sustained appetite amongst US and EU based corporates for India as an outsourcing destination which is only for Large plate size. But in Small floor size – It is hitting towards the lower ceiling.
The commercial real estate market is already witnessing re-negotiations of existing rentals and rent waivers from landlords as businesses have been affected due to the ongoing nationwide lockdown Retailers have already started communicating to mall developers about their inability to pay rentals. Few large occupiers have begun renegotiating their lease contracts for lower rents. So, it will hamper the lease rental commitments made by developers to Investors . & this will happen vice versa, Since Lease rentals are getting re Negotiated, Developers will too initiate the same with their investors or buyers .
There is short-term effect on demand-supply of office and retail spaces, besides pressure on rentals values. Corporates and retailers, both global and domestic, are expected to delay their decisions on fresh leasing of commercial spaces by at least a quarter.
---