Farmer unions disapprove SC- appointed committee, says agitation to continue
13-01-2021 12:07:44
By :
Twinkle Singh
---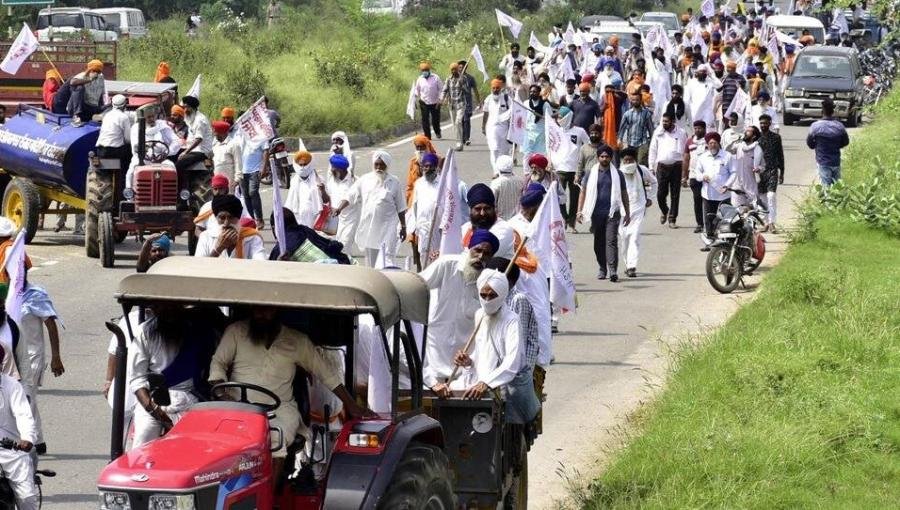 ---
Farmers' Unions on Tuesday announced that they have excluded themselves from the committee set up by the Supreme Court and their agitation against the three controversial farm Acts will continue even after January 26.
Addressing a press conference at Singhu Border in New Delhi after a meeting of Joint Kisan Morcha, farmers union leaders claimed the members of committee formed by the Supreme Court were pro-government.
The farmers' leader Darshan Pal said that the apex Court has given a shock to the government by putting on hold the implementation of three agrarian reform laws. The farmers will continue with their agitation as the four members of the committee have already been writing articles in favour of this law.
Another leader Balwant Singh Rajewal said that the members of the Committee have been supporters of the government and have been describing these three farm laws as in Farmers interest.
Similar views was expressed by Jagmohan Singh who said the committee has been formed to put the Famers' issued in abeyance. He said that the farmers' movement is peaceful and will continue till these laws are repealed.
Farmer leader Raminder Patial said that the January 26 program of farmer organizations will be historic. He said that Parliament has enacted three agrarian reform laws, so it should be withdrawn by the Government.
Surjit Singh Phool said that the farmers would not be part of the committee. Expressing confidence in the Apex Court, he said that he did not trust the committee members no one will be appearing before the Committee.
Earlier in the day, the Supreme Court stayed the implementation of the controversial farm laws till further orders and set up a four-member committee to resolve the impasse between the Centre and the farmer unions protesting at Delhi's borders over the legislations.
---