Football legend Argentina legend footballer Diego Maradona was given a final farewell
27-11-2020 13:11:46
By :
Ekansh Pandey
---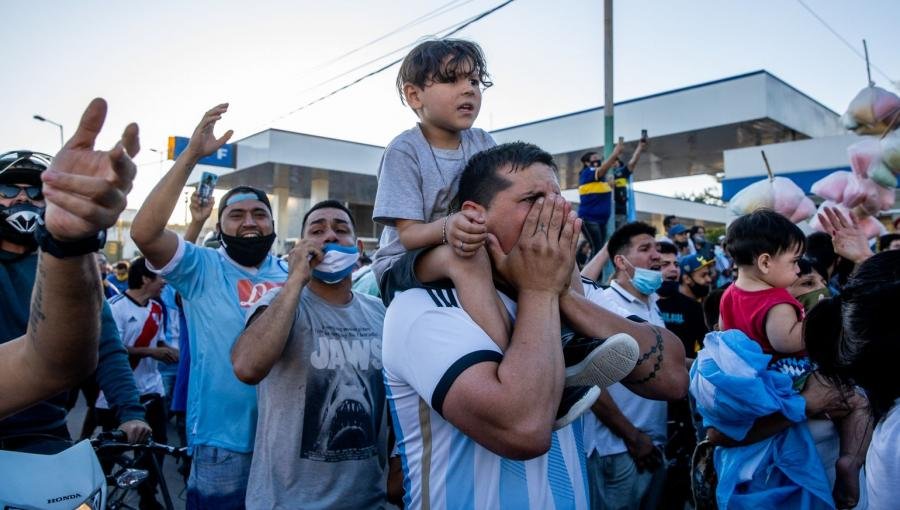 ---
Football legend Argentina legend footballer Diego Maradona was given a final farewell by his fans on Thursday in a flood of tears.
Maradona, who played an important role in helping Argentina win the 1986 FIFA World Cup, died of a heart attack on Wednesday. He was 60. His auspicious demise shocked many sports personalities across the world including sports fans and everyone paid their respects.
Maradona is buried in the Bella Vista cemetery outside the city of Buenos Aires where his parents were also buried. Members of his family and close friends were involved in this due to the corona virus.
A three-day national mourning was announced in Argentina after Maradona's death. Thousands of people were present on the road without worrying about Corona giving a final farewell to his favorite player. There was a line about one kilometer long for his last visit. In view of the increasing crowd, when the police tried to close the palace, there was a violent clash between Maradona's passionate fans and the police.
Maradona's coffin was draped in the Argentina national flag and football jersey inscribed with number 10. It is noteworthy that he wore the number 10 jersey until Maradona played football. His body was kept in the Rashtrapati Bhavan for the last darshan.
---