High alert for snowfall in four districts in next 24 hours in Himachal
28-12-2020 17:11:36
By :

Notice: Trying to get property 'fName' of non-object in /home/newobserverdawn/public_html/module/Application/view/application/index/news.phtml on line 23

Notice: Trying to get property 'lName' of non-object in /home/newobserverdawn/public_html/module/Application/view/application/index/news.phtml on line 23

---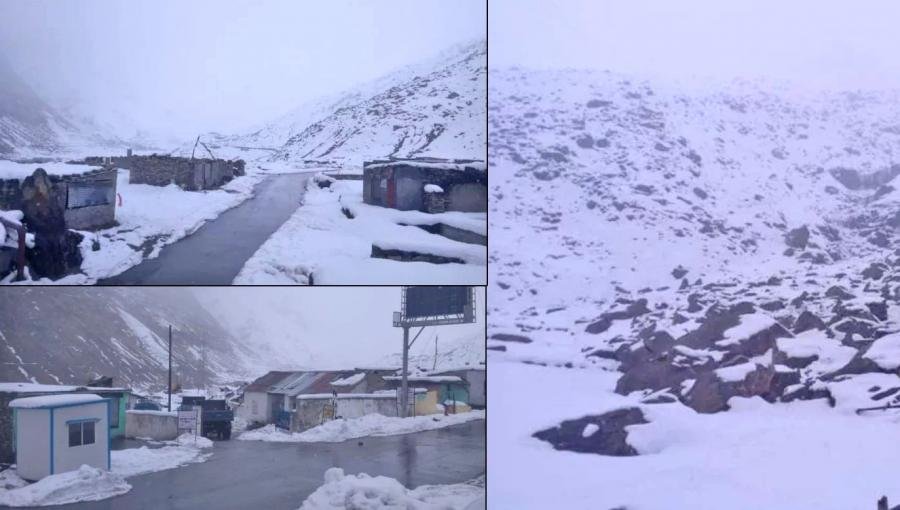 ---
The faces of tourists arriving in Himachal Pradesh to celebrate the New Year have blossomed as Shimla and Solan got their first snowfall of the season and there is a possibility of snow in the next twenty four hours although tourists visiting White Christmas do not get snow. Disappointment was felt, but a large number of tourists arriving to celebrate the new year enjoyed the snow for two days. According to the weather center, in the next twenty-four hours, snow alert has been issued in four districts. On the other hand, the snowfall has increased the problems of the locals, disrupting power supply at many places in high altitude areas and blocking many linkages including national highways.
Shimla saw snow on late evening in Mall Road, Jakhu, Chhota Shimla and other parts of the city. The Meteorological Department has forecast rain and snowfall at isolated places in Himachal Pradesh on Monday. Due to snowfall, the road connectivity from Dhali to the upper area has been lost. Several routes have been closed including the Hindustan-Tibet Road.
Superintendent of Police Mohit Chawla confirmed this here today.
He said that many connectivity routes including the windows for Khadapathar, Khadrala, Narkanda, Kufri, Chaupal have been closed from Shimla. All roads in Shimla have been opened at present. Vehicles are being sent to Rampur via Mashobra-Basantpur-Kigangal. Rampur subdivision has also received snowfall. Due to which 12 roads have been closed.
Buses of Himachal Road Transport Corporation have been stuck at many places due to roads being blocked by snowfall. The state administration has started the work of opening roads on a war footing. Many roads are expected to be opened by evening. The district administration has issued an advisory that plan to travel thoughtfully.
According to information received from the Meteorological Department, about one foot in Narkanda, Khadapathar and Kufri, 22 cm in Dalhousie in Chamba district, 14 cm in Manali in Kullu district, 9 cm in capital Shimla, 4 cm in Jubbad Hatti, and Kalpa in Kinnaur district. Snow has received 0.8 cm.
Five districts of Shimla, Lahaul Spiti, Kinnaur and Chamba districts in the state have gone below the minimum mercury. Mercury in Keylong minus 6.7, Kalpa minus 3.1, Shimla minus one degree, Dalhousie minus 3.4, Chamba minus 2.4, Jubbadhatti around zero, Siobagh 1.0, Solan 0.7, Dharamshala 1.4, Una 2.8, Manali 0.2, Hamirpur 2.8, Palampur 1.5, Sundernagar 4.1, Bhuntar 3.9, Bilaspur 3.0 and Mandi and Chamba recorded a minimum temperature of 3.2 degrees Celsius.
Director of the Meteorological Center, Dr. Manmohan Singh said that snowfall may occur at high places in Shimla, Kinnaur, Lahul Spiti and Chamba districts of Pangi, Bharmour, Kangra and Mandi districts in the next 24 hours.
---