JAPAN TYPHOON: Death Toll Reaches 66, Over 15 Missing
16-10-2019 17:18:31
By :

Notice: Trying to get property 'fName' of non-object in /home/newobserverdawn/public_html/module/Application/view/application/index/news.phtml on line 23

Notice: Trying to get property 'lName' of non-object in /home/newobserverdawn/public_html/module/Application/view/application/index/news.phtml on line 23

---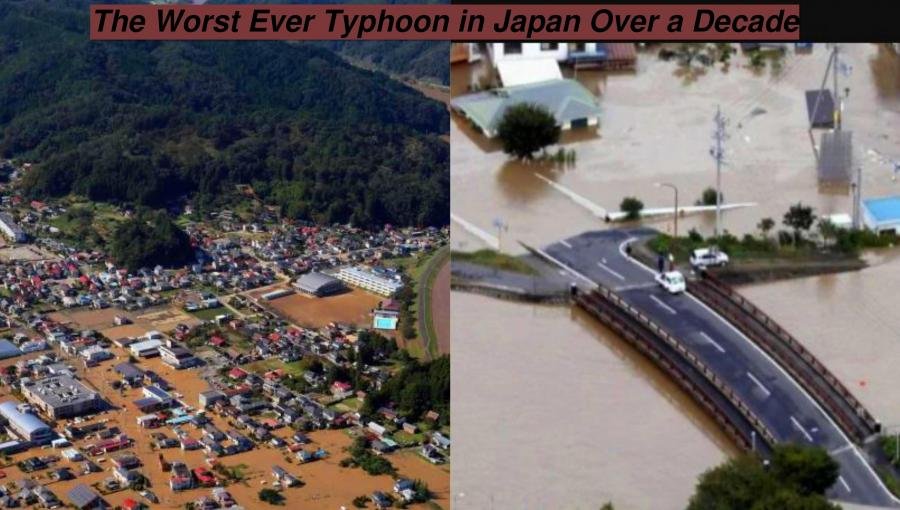 At least 66 people have died and over 15 were reportedly missing till Tuesday in the worst typhoon that struck Japan for decades. Although, the rescuers slogged through mud and debris in an increasingly grim search for the missing, as thousands of homes remained without power, water or other necessities.
According to the national broadcaster, the NHK , almost fifteen people remain missing since the Typhoon Hagibis smashed into central and eastern Japan till Tuesday morning.
More than 200 people were injured in the storm, whose name means "speed" in the Tagalog language.
About 138,000 households were without water while 24,000 lacked electricity, well down on the hundreds of thousands initially left without power but a cause for concern in northern areas where temperatures are falling.
The highest toll was in Fukushima prefecture north of Tokyo, where levees burst in at least 14 places along the Abukuma River, which meanders through a number of cities in the largely agricultural prefecture.
Strongest Typhoon in Decade
At least 40 people have been killed and hundreds wounded after Japan was hit by one of the strongest storms the country has seen in decades. Typhoon Hagibis left a trail of destruction across eight prefectures after it made landfall on October 12.
Over 25 people died in Fukushima, including a mother and child who were caught in flood waters, NHK said. Another child of the woman remains missing. Survivors described how water rose rapidly to chest height in about an hour and mainly at night, making it hard to escape to higher ground. Many of the dead in Fukushima were elderly, NHK said.
Residents in Koriyama, one of Fukushima's larger cities, said they were taken by surprise by the flooding. Police were searching house-to-house to make sure nobody had been left behind or was in need of help.
"I checked the flood hazard map but it didn't have my area as being at risk," said Yoshinagi Higuchi, 68, who lives about 100 meters from one levee and waited out the flood on the second floor of his house as the ground floor filled with water.
"I heard there was a flood once before the war, but we just weren't expecting the water to come over the levee despite all the warnings."
Residents were warned by the public address systems that are a feature of Japanese cities and some evacuated to a local elementary school, he added as he and neighbors piled sodden tatami straw mats and other damaged furniture on the street.
---