Kejriwal asks Delhites to wear masks
28-12-2021 14:42:44
By :
Twinkle Singh
---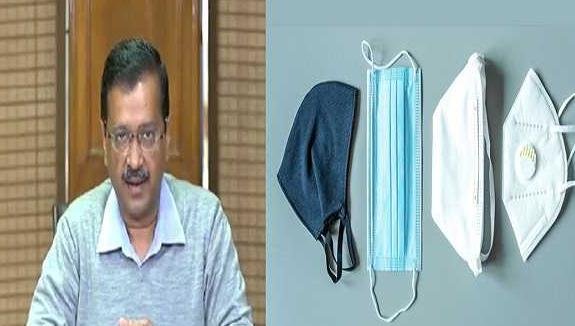 ---
Delhi Chief Minister Arvind Kejriwal on Tuesday asked people in the national capital not to stir out of their home without a face mask amid rising cases of Covid-19, failing which he warned that markets will be shut in the city.
At the same time, Kejriwal told the media that people need not unduly worry as most Covid cases detected now were mild and symptomatic.But people need to be cautious, he underlined.
"In most cases, there is no need to go to the hospital," he said, speaking about the present situation in Delhi.
The Chief Minister said the Delhi government was 10 times ready to fight Covid. But it was important that the people wear face masks whenever they step out, he said.
He expressed sadness after seeing pictures and videos of people in markets without masks. He warned people not to leave their house without masks; otherwise, markets in the city would be closed.
Kejriwal announced implementing Level 1 of the Graded Action Plan as the Covid cases rose above 0.5 per cent in the last three days. "The final rules will be presented soon. These restrictions are for your betterment," he said.
He said there would be no increase in demand for oxygen, ventilators or a surge in patients in ICUs. Saying he was personally overseeing the Covid situation, he promised to keep giving updates.
---