Merusri Developers and Xanadu Realty Launch New-Age Villas
03-02-2022 12:27:54
By :
Hariom Tyagi
---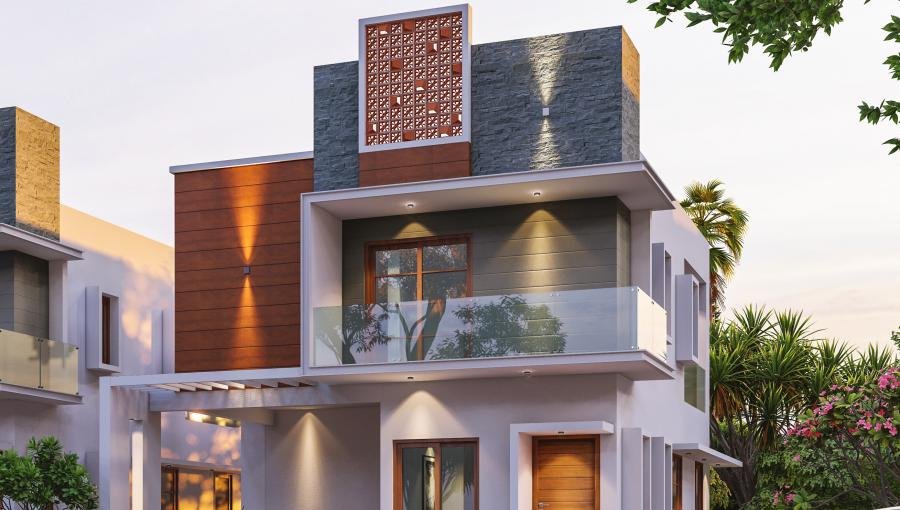 MERUSRI DEVELOPERS' PARTNER WITH XANADU REALTY TO LAUNCH ITS NEW-AGE VILLAS IN BENGALURU
Mumbai: 3rd Feb 2022: After a successful foray into the Bengaluru market and establishing itself as the leading real estate sales and marketing consultancy organisation in the country, Xanadu Realty has signed up a fresh pact with South India based developer Merusri for launching a new-age themed villa project in North Bengaluru. Merusri partnered with Xanadu Realty for project conceptualisation, sales, and marketing of its new villa project in Devanahalli, housed next to the prestigious House of Hiranandani, just 25 mins from Hebbal.
Xanadu Realty has established itself as a strong player across luxury, premium and affordable segments, developing breakthrough sales and marketing solutions for developers through its 4P approach of Process, People, Practice and Performance. Adding villas as a new category to its portfolio, Xanadu Realty is now associating with Merusri Developers to launch their new themed villa project in North Bengaluru.
Vikas Chaturvedi, CEO Xanadu Realty, said, "Villas have always been at the pinnacle of residential housing aspiration, and the pandemic has seen consumers feel the need for larger housing. In addition, the work-from-home phenomenon has made consumers want separate personal and professional spaces within the home, which has led to increased demand for villas in many markets. We are excited to partner with Merusri to bring this wonderful villa project to the market and to introduce customers to a new way of living."
Merusri has developed a new-age villa living concept that amalgamates the prestige and independence of a villa while retaining the comforts and convenience of modern-day life. North Bengaluru's existing and upcoming civic and social infrastructure have been attracting customers. The project, born out of the developer's core brand belief of providing earth-centric, accessible new-age villa living, offers a large clubhouse with best-in-class amenities.
"We are at the cusp of a large growth cycle and are excited to partner with Xanadu Realty to bring our first large villa development to market. We started to fill the gap of clarity and trust in real estate by creating marquee developments with the promise of quality and transparency leading to customer satisfaction as our core values.", said Mr. Venkateswara Reddy, CEO and Managing Director Merusri Developers.
Post the pandemic, villa development has seen a surge in demand, with home seekers preferring larger independent living spaces. Merusri Developers, understanding the pulse of home seekers, are launching villas with best-in-class lifestyle and luxury amenities, strategically located in North Bengaluru on the National Highway 44 and with excellent connectivity to the city. The upcoming project addresses the needs of today's home buyers and caters to the need gap of a villa development at an attractive price point.
Merusri Developers is a leading plot and villa developer in North Bengaluru and was founded in 2014 by Mr. Venkateswara Reddy, alumni of IIT Madras. Before entering real estate, Mr. Reddy had worked as a research scientist with IBM to make transactions easy and dependable while providing new-age luxury villa living for the modern consumer. Establishing its presence in Bengaluru, Merusri has already completed three plotted developments and has two ongoing projects. Backed with 90 acres of land in North Bengaluru, Merusri plans to launch five new projects within the next two years.
---