Modi visits laboratory developing Corona vaccine in Gujarat
28-11-2020 14:04:24
By :
Ekansh Pandey
---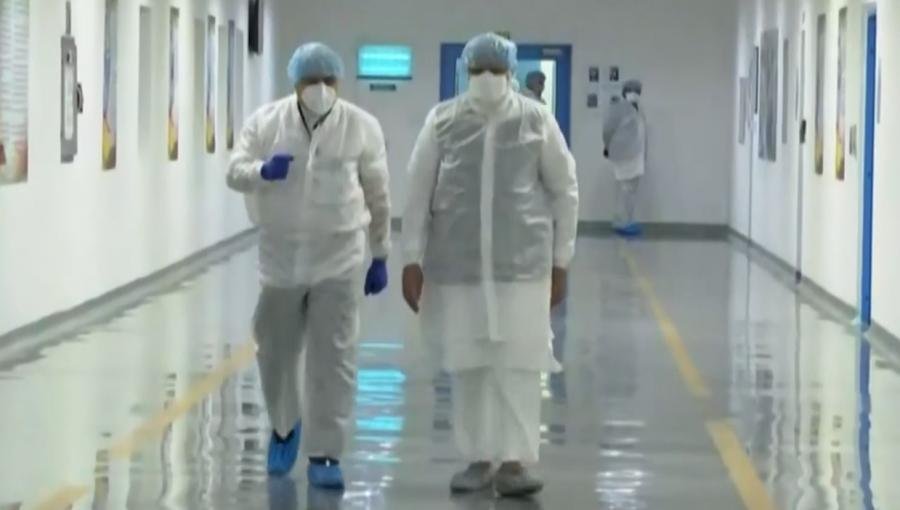 ---
Prime Minister Narendra Modi visited the laboratory of leading private sector drug maker Zydus here today to take stock of the progress of the development of the Corona virus vaccine.
Mr. Modi visited the lab located at the Zydus Biologics Biotech Park in Changodar suburb outside the city, arriving here during his visit to three Indian laboratories preparing for the development and large-scale manufacturing of Corona virus vaccines.
He was welcomed by the company's chairman Pankaj Patel and his son and managing director Sharvil Patel. Mr. Modi gained important information about vaccine development and its large-scale manufacturing process.
He visited the laboratory wearing a special PPE kit and also discussed with Mr. Patel and related scientists. He later tweeted that he learned more about the DNA-based indigenous vaccine being developed. He congratulated the team associated with it and said that the government is working actively for their support.
It is known that Shri Modi will also visit Bharat Biotech in Hyderabad and Serum Institute of India, the world's largest vaccine manufacturer based in Pune, to take stock of the development and preparation of Corona vaccine.
---