Officer killed in attack outside US Capitol; President condoles
03-04-2021 11:12:01
By :
Twinkle Singh
---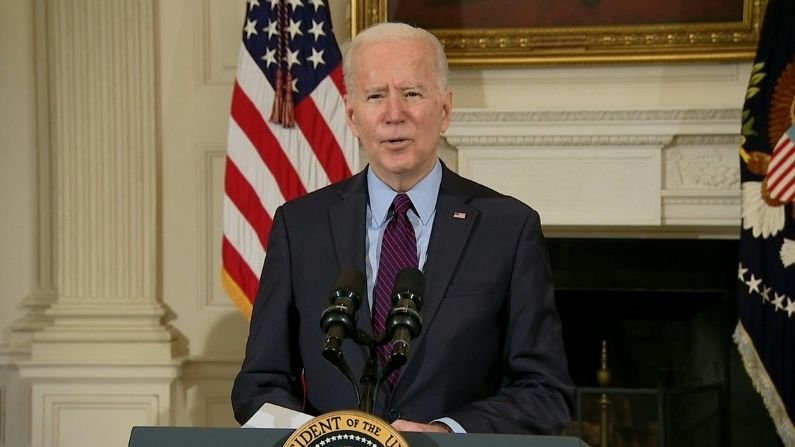 ---
A police officer was killed and another injured after a man rammed his car into them at a security barricade outside the US Capitol on Friday.
The suspect was shot dead by the authorities.
The deceased officer has been identified as William "Billy" Evans who had joined the force in March 2003 and was a member of the First Responder's Unit.
Following the shooting, the Capitol was put on lockdown for sometime as a precautionary measure.
"Whether the attack was at law enforcement, or whoever, we have a responsibility to get to the bottom of it and we'll do that," Robert Contee, BBC quoted the acting chief of Washington DC's Metropolitan Police Department as saying at a news conference.
Acting Capitol Police Chief Yogananda Pittman said it was "with a very, very heavy heart that I announce one of our officers has succumbed to his injuries".
Law enforcement officials identified the suspect as 25-year-old Noah Green. An investigation into his background and mental health was underway.
Two law enforcement sources involved in the investigation told BBC partner CBS News that Noah Green was from Indiana.
They said that no prior information about him had been found on any police databases.
In a post from mid-March on a now-deleted Facebook page, Green wrote that he had recently left his job, "partly due to afflictions, but ultimately, in search of a spiritual journey". He added he had been suffering the "side effects of drugs I was intaking unknowingly" and wrote extensively of his interest in the black nationalist religious organisation, Nation of Islam.
The attack comes at a time when the when department is still grappling to come to terms with the January 6 violence when former President Donald Trump's loyalists stormed the Capitol when voting was in progress to certify Biden's presidential win. Six lives, including that of Capitol Police officer Brian Sicknick, were lost in the incident.
Mourning the officer's demise, President Joe Biden said in a statement that he and his wife were heartbroken to learn of the attack and expressed condolences to Evans' family. He directed flags at the White House to be lowered to half staff.
"Today, once again, these heroes risked their lives to protect our Capitol and our country, with the same extraordinary selflessness and spirit of service seen on January 6," House Speaker Nancy Pelosi said in a statement. "On behalf of the entire House, we are profoundly grateful."
---