Peafowls 'befool' Covid
01-04-2020 15:07:00
By :
Shrishti Nagar
---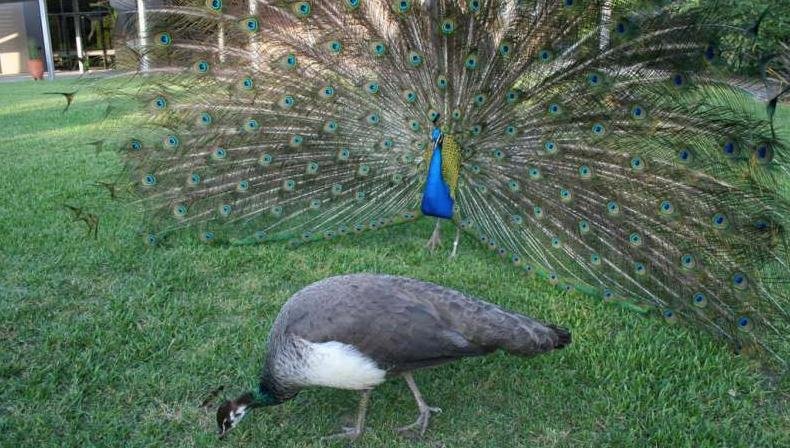 ---
India's resolve to counter Coronavirus is being reflected with the country's National Bird now being sighted even in states which were not deemed suitable for their survival earlier.
According to reports of State of India's Birds 2020, peacock and peahen are flying high even in extreme weather regions across country.
This legally protected species has found additional homes in Kerala and Thar desert in Rajasthan, the reports said.
" The reasons for this pattern have not been investigated in detail, but expansion into Kerala may be associated with an overall drying trend, and expansion into the Thar desert appears to have accompanied the spread of canals and irrigation," the SIB reports underlined.
The other good news emerging from this Birdwatchers' report concerns the familiar house sparrow with its overall population trend remaining stable during the past 25 years despite its gradual decline in six metro cities- Delhi, Mumbai, Kolkata, Chennai, Bengaluru and Hyderabad- and other urban centres.
The reports also noted that there is no current evidence to support the theory that radiation from mobile phone towers could have affected sparrow population in cities.
This pioneering report assesses the status of 867 Indian birds using a massive database of information contributed by over 15,500 birdwatchers.
According to them, birds are now 'greeting' Coronavirus with befitting ' April fool'.
---