Re-Decorating Your Kids' Room? Mark These Tips
14-10-2020 15:48:58
By :
Shrishti Nagar
---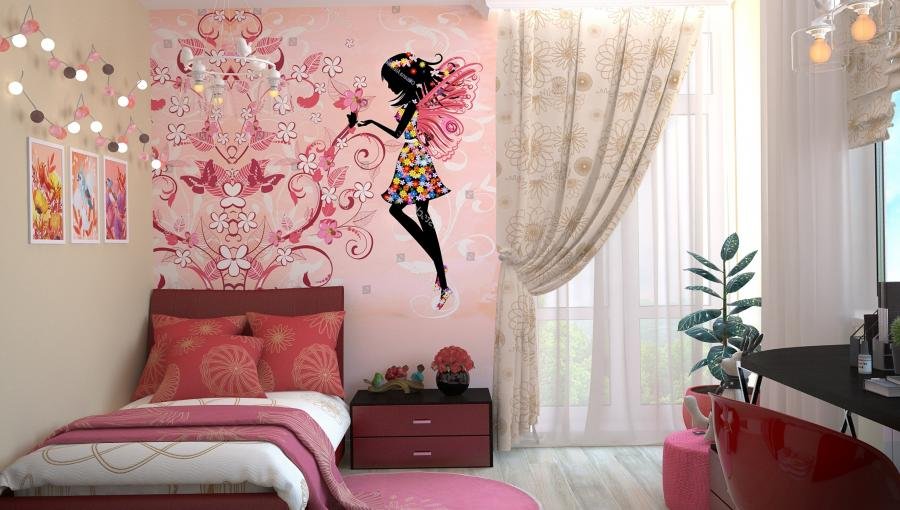 ---
The way we look at our home has a profound effect on our life. According to psychology, happiness begins from home. A person's success depends on how well do they think about themselves. Moreover, everyone has a different concept of living.

Apart from keeping our body healthy, skin glowing and bank-balance huge, one of the most important factors that affect the way we live is our surroundings. The wrong environment at home shows a negative effect on our body, whereas the positive environment helps in keeping our mind and body energetic, plus we always feel enthusiastic and cherish. It is needless to say the home decor is one of the most important factors in creating a good stress-free environment.
When giving your kid's room a makeover think about the little details that will make your child happy. Think about bringing in new furniture especially the kids beds and other items.
Seeing your kids sleep soundly makes you feel content. It is fact that children have a habit of spending most of their time playing on their own or with friends. Sometimes parents and grandparents too give them company. As with most children they like to spend moments in their own bedroom, parents should make sure that their kid's room is made comfortable for which they should first introduce cozy kids beds. Besides, parents should focus more on interiors that will reflect on their innocent and candid personalities.
Recreate your child's living space with interior designs that reflect on style, fun, coziness, practicality and comfort. Bedroom decoration is definitely a daunting task; especially if it is about recreating the room of your child. Subtle detailing in the children's room can work miracles. Remember the type of decor you choose for their room will have an impact on the psyche of your kids. Children's bedrooms should be cozy, safe and cheerful. It should evoke a feeling of warmth. Your child should be happy about their room. While picking the shade for bedroom walls do not forget to make the walls appealing. You can work on the ceilings and much more. Also, the choice of furniture you bring in to the room is a decisive factor indicating a lot more about the vibes that are about to be set in. From beds and cupboards to study and couch, you can pick furniture which will offer maximum utility. Here are 10 more tips for you to keep in mind while redecorating your kids' room:
1. To help your kids stay organized, keep things at their height. Closet storage, benches and coat racks will all be used more often if kids can get to them easily. Try adding a few bins to conceal their toys and other items.
2. Most craft and hobby stores sell an additive to paint that allows it to glow in the dark. Try painting stars and a moon on your child's ceiling or a cityscape around the edge of the room. This will get them excited about turning out the lights at night.
3. Try creating a continuous art center by painting a wall with chalkboard paint. You can get chalkboard paint in the color of your choice.
4. Removable wall decals are becoming increasingly affordable and the range of patterns and styles grows every day. Call them temporary wall tattoos and let your kid have fun decorating their room in a way you know you won't have to fix later.
5. Kids are collectors, so make collecting easy. Pictures and postcards don't always have to be stuck to a corkboard. Try hanging them from strings in front of a window or clipping them to a string along the wall to create an interactive border in a room.
6. All kids want display space. Galvanized metal is fairly inexpensive and can be purchased in sheets at most home improvement stores. Just mount on the wall and you have an instant magnetic board.
7. Check your local art and crafts store for peel-and-stick cork. You can cut out any shape, simply peel off the backing and attach to any wall for fun pin-up space.
8. Rather than a traditional growth chart put a border around the room. Each month you can use non-toxic, water-based paint to put the child's handprint in the border. Watch them grow together.
9. Be sure to include multiple kinds of lighting in a kid's room. Overall lighting is a necessity but so is a reading light. It may even help them find the bathroom in the middle of the night.
10. If you are painting a dresser or other furniture you know the child will grow out of be sure to let them help. The child could also put their signature on it with personal handprints or fingerprints for a polka-dot design.
---