Reasons why a good credit score is more important than you think
26-05-2021 12:33:34
By :
Shrishti Nagar
---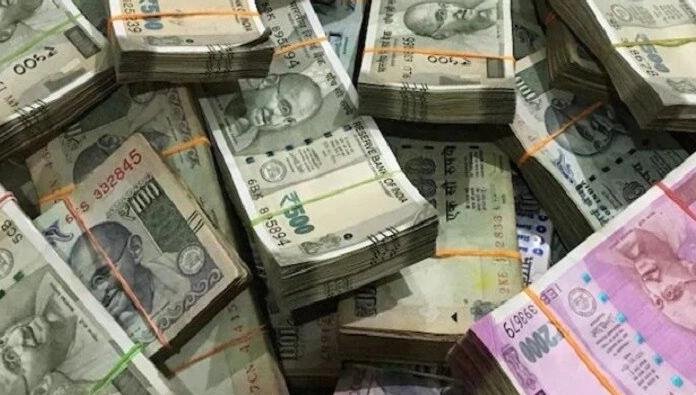 ---
A good credit score (CIBIL score) has many rewards. With this, not only do you get a loan effortlessly, but its interest rate is also low. A good credit score is advantageous for you in many ways. Your CIBIL score shows how your record in financial matters is.

In this article, we are telling you about the advantages of having a good credit score so that you too can correct your score.
Get a loan easily and at a low interest rate
A good credit score does not only give you a loan easily but it also allows you a loan at a lower rate of interest. Your credit report encloses all the details of your debt and how you repay it. That is why if it is decent then the banks will trust you and grant you a loan easily. Apart from this, if your credit score is good, the bank and NBFC also put forward pre-approved loans. Good credit score give you an idea that till now you have repaid your loan at the right time. That is why when you go to obtain a loan with the bank or NBFC; it will easily offer you the loan according to your need. Whereas if your credit score is terrible, the bank will not give you much loan. The bank may refuse to give you a loan according to your requirement.
Good Credit Card Option and Higher Limit
With a good credit score you can easily avail a credit card. Apart from this, you will have many credit card options available from many finance companies and banks out of which you can choose a credit card for you according to your need. You will also get many advantages like cash back and offers etc. With good credit score, you can apply for a credit card with a high credit limit. Usually, the credit card comes with a fixed limit. If you surpass this limit, your score may go down. But, with a strong score, you have the option to pertain for a higher credit limit. Apart from this, interest on credit cards also has to be paid less.
It will be easy to transfer loan
If you want to relocate your loan from one bank to another bank, then other bank must check your credit score before transferring your loan from your bank. If your credit score is not acceptable, then it is possible that it rejects your loan transfer application.
What does a credit score depend on?
A person's credit score deeply affects his/her loan eligibility. The credit score is determined by numerous specific credit profiling companies. In this regard, it is seen whether you have taken a loan before or have used credit card etc. The credit score of any person depends on the repayment history, the ratio of credit usage, the payment on the current loan and the timing of bills.
A 30% credit score depends on whether you are repaying the loan on time, 25% depends on secured or unsecured loans, 25% on credit exposure and 20% on loan usage.
Although the credits score range is between 300 and 900. However, a score of 550 to 700 is considered very well. Scores between 700 and 900 are considered extremely well.
How can you check your credit score
Many mobile wallet apps have launched the facility to check credit scores. Now you can see your credit report in the users' details. Through this, you will also be able to check over the credit report of active credit card and loan account.
Tips to maintain a Good Credit score
A good credit score (CIBIL score) comes up with many advantages. Your credit score shows how your record in financial matters is. If you have a good credit score, you will get a loan easily and at a low interest rate. That is why it is important that you maintain your credit score. Here we are telling you how you can keep your credit score good.
· Pay bills and installments on time
Loans or any other EMI and credit card dues should be repaid ahead of schedule. If you keep this habit, then your credit score will improve. Do not be careless in this regard.
· Maintain Credit Utilization Ratio (CUR)
The amount of credit limit available to used credit limit is called Credit Utilization Ratio (CUR). To know this ratio, divide the total outstanding balance of the card by the total credit limit. For example, if you have two credit cards with a total credit limit of 5 lakh rupees, and one card has an outstanding balance of 2 lakh rupees and another 50 thousand rupees, then according to your credit usage, the ratio is 50%. For a good credit score, it is always advisable to keep credit utilization ratio below 30%. This indicates that you are not much dependent on credit card. On the other hand, if your credit utilization ratio is more than 50%, then the lending company will see you as a risky customer.
· Check your credit limit regularly
It is also necessary to check the credit score regularly. By having regular knowledge of your credit score, you will be able to improve it in time. Credit score tells you whether you have any other debt or you have not made any mistake in repaying the loan. Many times it has also been seen that your credit score should be good but due to many mistakes such as incorrect information made by the bank, wrong account number, incomplete update of payment history, your credit score can deteriorate. In such a situation, you can easily solve this problem by telling the bank about their mistake and correct your credit score.
· Payment of different types of loans
A person who has a good record of repaying debts has an equally good CIBIL score. In this case, if you have not taken any loan yet, then you can take a loan for your need, even if you repay it on time, your CIBIL score will improve. To make a good CIBIL score, it is necessary to have a good loan history. This may include different types of loans secured or unsecured, short term or long term.
· Do not close credit card account
You should avoid closing your credit card account. Keep shopping and paying bills with this. Apart from this, you should constantly review your joint account accounts, CIBIL score. In case of a joint loan, a customer has equal responsibility for payment of EMI. This has a direct impact on the credit score.
· Do not take many loans simultaneously
Many types of loans and credit cards of many banks can get you stuck in the debt trap. Therefore, to have a good credit score, it is important that you do not take more than one loan at a time, because it affects your credit score.
---