Silent Shooters
23-03-2022 15:42:56
By :

Notice: Trying to get property 'fName' of non-object in /home/newobserverdawn/public_html/module/Application/view/application/index/news.phtml on line 23

Notice: Trying to get property 'lName' of non-object in /home/newobserverdawn/public_html/module/Application/view/application/index/news.phtml on line 23

---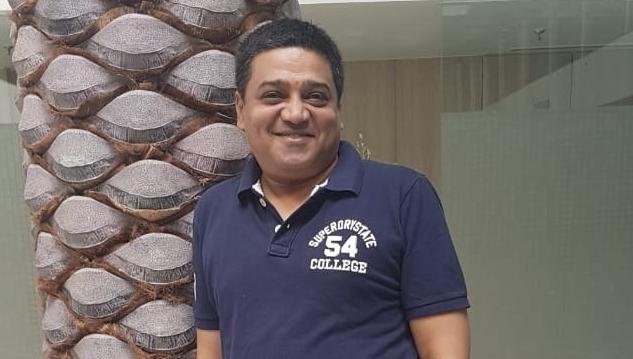 ---
The elections are just over and we are in the process of going through all the pending mails and chats.
A very interesting query by two of my elite friends caught my attention. They were trying to find out about a pet photography hot shop which was making a silent noise among the movers and shakers of North India. They wanted to know about this outfit which is run by an ex media veteran. They had some crazy idea about its name being either Pet Shoots or Pet Moments or Pet Shot. They tried Google all over, called up friends and relatives only to learn that its somewhere in South Delhi and the team doesn't even share their business cards even on requests. They do Pet Photography through references and only through appointments.
This sounded crazy in the days of social media when everyone is busy posting even the nail bite pictures.
It was a challenge given by my friends in the elite circles and we took it up to find these strange pet photo shooters.
We white washed the social media, did Google, spoke to friends all over and got a vague idea of someone doing a similar stuff, now the challenge was to find out whether this someone is the same one.
A week later, I was visiting a friend at H block market in Sarita Vihar, I could hear two people grumbling about a pet shooter for not entertaining them, even if they came through a strong reference.
I introduced myself to them and took the lead; our team gates crashed into their office building and were going all over as there were no signages. Sniffing floor by floor we met the owner.
The owner was a well behaved and a down to earth media stalwart famously known as MG. He left his well paying job just before Corona to explore the brighter side of life without the shackles of corporate slavery and wanted to live life like a free bird. He built a pool of excellent photographers and mastered them in the art of the new found love of pet photography. The team had shot many portraits and portfolios free of cost to achieve an edge. Few of these pet parents wanted them to shoot for a fee. The journey started with one shoot to the other.
The outfit is called Pet Moments and is owned by Mukul Gupta, who served organizations like Zee, ETV,News18, Hindustan Times, Dainik Bhaskar and Rajasthan Patrika over a period of 25 years.
He says, we don't want to get crazy with what we do, we are trying to better ourselves with each passing day, too much of the shoot will erode the creative side of this art. We want to play test matches and not one day and Twenty Twenties.
Nowadays every mobile phone has an excellent camera; everyday hundreds of pictures are captured in each of these cameras. The need for photo shoots have declined, studios and photographers are restricted to passport photo clicks or big event photography, everything in between is sandwiched and road rolled under the cruel wheels of smart phones.
Mukul says we are pretty expensive and choosy about our clients and only cater to pet lovers with great pets and their desire to click their pets.
India had very few pet shooters; however it's a big business in the west.
He had also promised us to come out for all people willing to shoot pictures of their pets.
Our team was treated with Plum Sorbets and home cooked cookies.
Mukul refused to share his number; we were lucky to get his email.
Pet Moments can only be reached through emails as of now, its btreesolutions@gmail.com
They will show up in 70 mm soon
---