Tauseef Killed 'Nikita Tomar' Because She had Refused to Convert into Islam ….
28-10-2020 14:28:37
By :
Pravin Mishra
---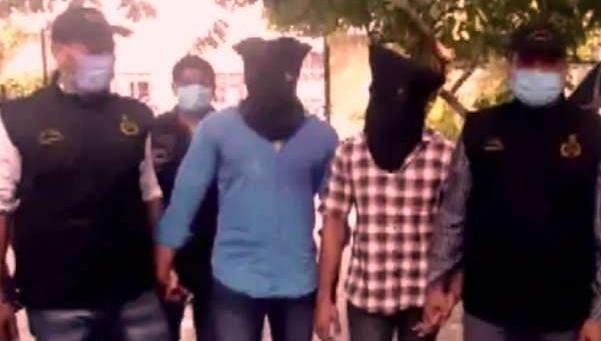 At a time, when entire nation witnessed widespread outrage over the Ballabhgarh 'love jihad' murder case, the facts behind the incident came into light.
If truly analyzed the cruel killing of the 19-year-old college student in Faridabad on Monday tells another tale of 'Love Jihad'. The perpetrator, Tauseef, who along with his friend Rehan, was arrested from Mewat by the Haryana Police SIT, while talking to the investigator, revealed that he killed Nikita Tomar just because she had refused to convert into Islam and rejected his proposal to marry him. Tauseef was infuriated and wanted to teach Nikita a lesson. As he failed to convince her, Tauseef planned to kill her while she was in her way to after taking examination from college on Monday.
The two perpetrators in the case - Tauseef and Rehan - were produced before a Faridabad district court and sent to two-day police remand. As the police continues to investigate the broad daylight murder of the 19-year-old girl, several intriguing facts have also come to light which exposes Tauseef's family's strong political connections, which is why he managed to do away after committing such heinous crime.
The perpetrator's family is closely linked to sitting Congress MLA Chaudhary Aftab Ahmed from Nuh (Mewat) constituency of Haryana. In 2019, Chaudhary Aftab Ahmed was re-elected and nominated as Deputy Leader of Congress Legislative Party Haryana. He has also served as Transport minister, Tourism minister, Printing & Stationary minister and state vice-president of the Haryana Congress. Taking a serious note of the incident, the Haryana Police had on Monday late evening constituted a SIT to nab the perpetrators. The duos were however arrested from Nuh, falling under the constituency of Chaudhary Aftab Ahmed.
Media reports suggested that Nikita's family chose to keep a safe distance from any dispute they were scared of dangerous consequences due to strong political links of Tauseef's family. Nikita's father, while speaking to the media, said that no any Congress party leader met them till Monday late evening.
---