The Bharat Bandh in Puducherry affected the normal lifes of peoples
08-12-2020 16:17:03
By :
Sanjeev Singh
---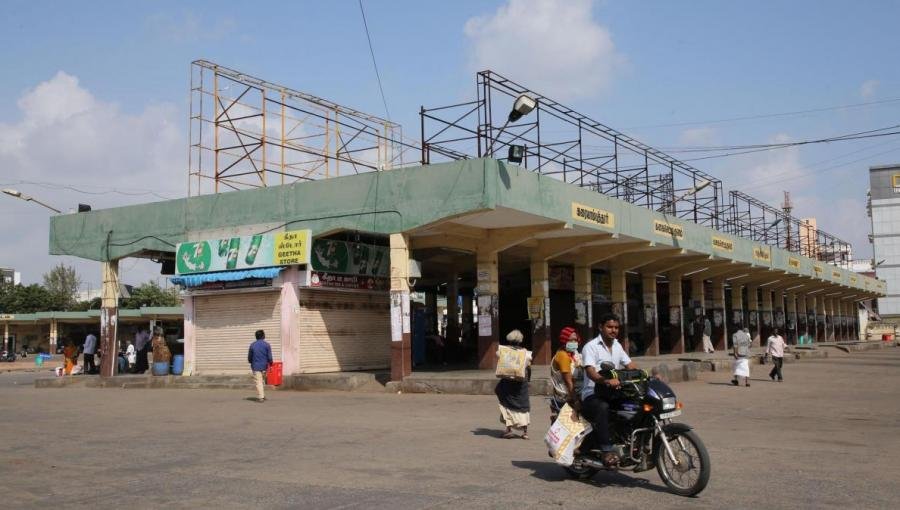 ---
The shutdown of farmers in the Union Territory of Puducherry on Tuesday affected the lifes of people.
In Puducherry, the ruling party, DMK, Left parties, MDMS, VCK and most of the trade unions, along with the Confederation of State Government Employees Unions and Autorickshaw Chalak Sangh have supported the bandh.
All government and private buses, autorickshaws, three-wheelers and taxis were off the roads during the bandh. Buses coming from Tamil Nadu towards Puducherry were stopped at the border and the buses were sent back after the passengers landed. Buses passing through Puducherry have also been stopped.
There is silence in Puducherry bus stand and the main road. Apart from this, all shops and business establishments are closed. The industrial unit has seen the full impact of the industrial estates Thattanchavadi, Saiderpet, Karasur and Thirubuvanai bandh.
Theaters have postponed their morning shows. Central and state government offices and government schools saw very low staff strength, while private schools' tenth and twelfth classes remained closed.
Extensive security arrangements have been made for police to maintain law and order during the bandh and police pickets have been deployed in all sensitive areas.
---