The Great Black Hole of Social Media: Is It Oversaturated Already?
01-06-2021 12:20:43
By :
Shrishti Nagar
---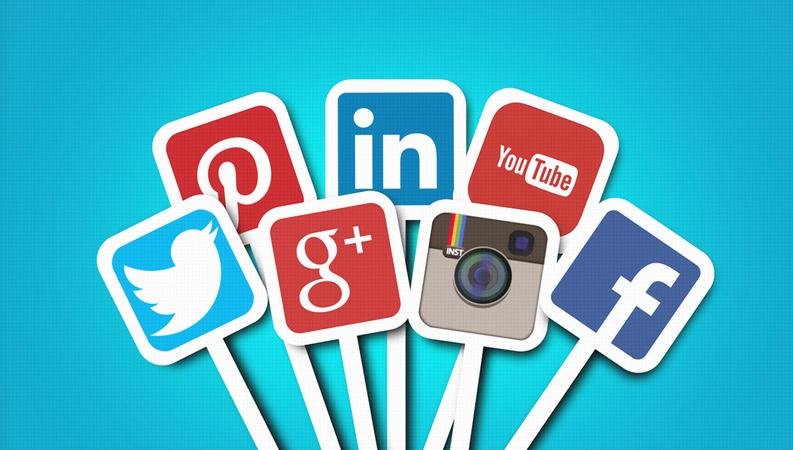 ---
Social media is a huge part of our daily lives and most people rely on it for news and other information. However, currently there is a lot of noise and oversaturation with meaningless memes and posts. We all know who the big social media players are. However, every year new platforms emerge and predictions are made if they will change the social media landscape. How will we know if Facebook will grow or start to decline? Will Twitter disappear or be replaced? Will Reels become the next big thing?

Over the last two years we have seen a substantial shift. Big social media platforms such as Instagram, YouTube and Facebook are becoming overly saturated with content. This opens up space for new social media platforms to emerge and challenge the status quo. Whilst some come and go, others like TikTok and Reels have exceeded all expectations.
But with great promise, questions arise: are they here to stay?
Have we crossed the saturation point?
Saturation is defined as "the state or process that occurs when no more of something can be absorbed, combined with, or added."
Read that definition again and consider the digital market.
The digital realm is enormous, filled with roughly two billion websites. As this dominion continues to grow, the Internet-viewing audience has plateaued. Billions of people are browsing the Internet daily, and these people do not have the inclination or time to view more digital content. So, how do you stand out in an over-saturated arena where the viewers don't have the mental capacity to take in your advertisements?
Niche or No Niche
In order for a new social media platform to succeed two things must happen. First, the purpose of the platform must be established and second, the platform needs to target a specific community.
Let's look at a channel such as LinkedIn where the objective is very clear – connecting professionals in order to build a network within or across different industries. LinkedIn combines the best bits of a social media app and applies them to the business world. In fact, it has never been easier to connect professionals. Users can follow companies that inspire them and reach out to them directly. This type of contact is something that no other recruitment company can provide, especially on a global scale. We think that the success of LinkedIn can be attributed to its originality, clear purpose and ability to evolve based on its community's needs. Unlike various 'mainstream' social media platforms, LinkedIn has created a 'niche community'.
Although platforms such as Facebook and Instagram have become a staple for brand marketing and advertising, it has become even more difficult to target your audience on these platforms due to them being so competitive. How can brands get around this saturation? If they focus on smaller, niche platforms, perhaps this is a way to generate more success.
Over-saturation on social media platforms has become very apparent in the last two years; if you want to be seen on Instagram, you will most likely have to have paid media behind your brand or campaign. The algorithms of platforms change daily, so it is almost impossible to post something and have it reach your target audience organically.
However, within the current world of social media marketing, targeting your community and gaining interaction organically has never been more important for businesses. It's the concept that it is more valuable to have one hundred loyal customers than one thousand scrollers, essentially strangers to your business.
Currently, features offered by platforms are starting to overlap, so that it is becoming almost impossible to tell what makes each one unique. When we think about the original purpose of Instagram, Facebook and Twitter when they first emerged, their objectives were clear cut; but now what they are used for and what they can do is arguably very different from that original purpose.
The Influencer Marketing Culture
You can't scroll through Instagram nowadays without seeing a perfectly posed photo posted by an "influencer" either selling something or themselves. This hugely popular form of marketing has really taken off, creating a new breed of celebrity and opening up now opportunities for marketers.
However, you have to question whether influencers take things a little bit too far and whether they are actually influential in the first place. It's all well and good working with a brand that you believe in and want to recommend to followers, but the influencer world now seems to be more about freebies than authentic recommendations. On top of this, there are far too many people proclaiming to be influencers and giving the rest of the industry a bad name through unfair demands.
While the influencer arena used to be a bit more straightforward, the rules now seem to be a bit murkier, so is the juice really worth the squeeze when it comes to influencer marketing or is it time to go in a different direction?
It seems that people are completely over the perfect poses, the far-too-pretty avocado toast and the life moments that look as though they're part of a magazine shoot. What the influencer world seems to need now is authentic, real and maybe even slightly messy posts that show followers that they are real people.
With people now putting more stores in online reviews and friend and family endorsements, creating posts that feel authentic is more likely to see results and allow influencers to cultivate relationships with followers. This is perhaps why micro-influencers often have better engagement when it comes to product recommendations, as they often have better relationships with their followers than those influencers who have hundreds of thousands of followers.
And Now for the Solution
Because of the constant bombardment of digital and traditional ads, consumers are becoming numb to the advertisements and declining in responsiveness. This phenomenon is known as digital fatigue.
How can you combat both digital saturation and digital fatigue to ensure your messages are not only seen but responded to? Here are three helpful tips:
· When you have a marketing strategy that implements the same message over multiple channels, you are strengthening your brand and becoming a leader in your industry. A well-thought-out and robust strategy that is only on one platform causes your company to lose potential customers who are on other channels. In turn, a weak and inconsistent marketing strategy that's implemented on several platforms will confuse the viewers and cause them to doubt your brand. Create a consistent, multi-channel marketing strategy and your company will have a better chance at success.
· Use your social media platform to establish your brand ethos and values. Make clear who you are and what you stand for. It is this latter part which is of most importance. Any brand can sit on the fence, but it won't get you noticed — establish the values upon which you hang your hat, and your audience will sit up and take notice.
· In a technological world filled with billions of digital advertisements, don't underestimate the power of traditional advertisements. Traditional advertisements still have the power to grip the viewer's attention and ignite his curiosity. Consider reaching your audience via traditional advertisements such as billboards, flyers, mailers, and newspapers.
· Once your ads are on a digital platform, you need to track how well they are performing. First, determine what activity is considered a success for your company. Activities such as visitors sharing their contact information, purchasing your products, and claiming special offers show that your customers are responding to your ads! However, metrics that show a high bounce rate, minimal purchases, and unopened emails tell you that your approach needs to change.
---