These Home Décor Ideas are Here to Stay
24-05-2021 13:20:55
By :
Shrishti Nagar
---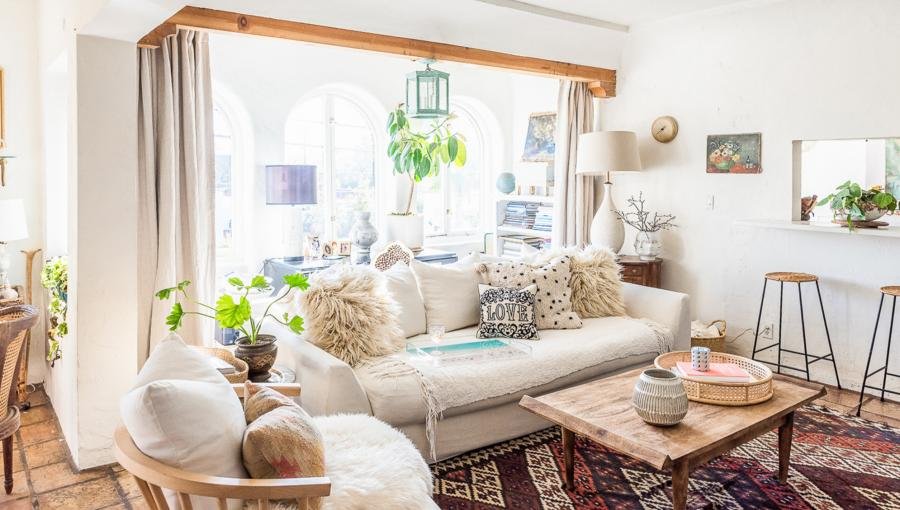 ---
Home Interior has taken center stage. The key reason responsible for this could be the fact that people are now spending more time at home. Architects and designers are recognizing their responsibilities well in this period and trying to give the best to the clients with regard to interior design. There are some designs which have been trending for a while now. People have been spending a lot of their time scrolling through Pinterest to find their inspirations. The tutorial videos to re-innovate the interiors the easy way have been trending too. Here are some trending décor ideas that have captured the market and are supposed to stay here for a long time.


Green-Green All the way
Indoor plants have for long been a significant part of interior design projects, but now the trend of keeping oversized plants indoors has literally captured the markets. In most homes, and of course all over the social media; the indoors have got a common element- a lot of plants. There is something about that lush greenery that instantly captures your attention, especially when everyone wants their spaces to be photogenic. Along with the picturesque vibes, the greenery all around is believed to improve physical health, mental health and overall ecosystem. Reclaimed wood, hanging plants, green walls and green installations will soon be a huge part of the main stream interior.
I'm at the Office Home
Now that 'working from home' has become commonplace, the importance of flexibility in the home has become more than ever. Working areas are no longer formal. But at the same time, one cannot just merge their work lives with the living room or any other room. Therefore, small study rooms are being made. These study nooks can be associated with larger furniture pieces. You can go one step further and combine the look with a closet or bookshelf. Also, a ton of motivational quotes will complete the look.
More Room in the Bathroom
The best way you can use interiors design is your bathroom. There are many ways you can try to make your bathroom stylish. With bathrooms such as spa centers, the look can change. Every corner of your bathroom should be made with stylish interiors design. You can make your bathroom something like this where you can give the look of benches, stools, and window seats etc. Bright-bold colors are also supposed to appear in the bathroom. Architects and designers are painting the bathroom pink, yellow, blue, green, and what not!
Wood is Good
The past few decades we all have been using stones for our interiors decor in our kitchens and rooms. But apart from stone, wood is such a thing that interiors can be used better in design. Yes, if you want to give your home a different look, then you can also use wood in the interiors design of your house. Better quality wood can make your home look much better.
Rustic look is in
If you are an old soul, then there is nothing better than metallic shades like gold, silver, bronze to give the house a royal look. If you also want to give a royal look to your home, then decorate it with metallic shades. If you have painted the walls of the house in white or off white color, then you bring home decor accessories of metallic shades without any thought. With this you can give your house a royal look in minutes. You can additionally go overboard and give the house a royal look with golden chandeliers. Artistic sculpture or statues and statues of deities can give you a royal look to your home.
The Nature Lover
Jute, Bamboo, Wooden Decor is also a good option for nature lovers. If you are also a nature lover, then you should jump straight in and decorate your house with wooden furniture. For this look, you can decorate the house with cane or bamboo furniture. Indoor plants, water fountains, fresh flowers will make your home more beautiful. You can choose shades like brick texture, organic colored wallpapers, olive green, off white to paint the walls of the house. Curtains made of nature friendly material like jute or cotton will look surreal with this look.
---