These utility vehicles stole the show in the Pandemic
01-12-2021 15:30:19
By :
Dr. Hariom Tyagi
---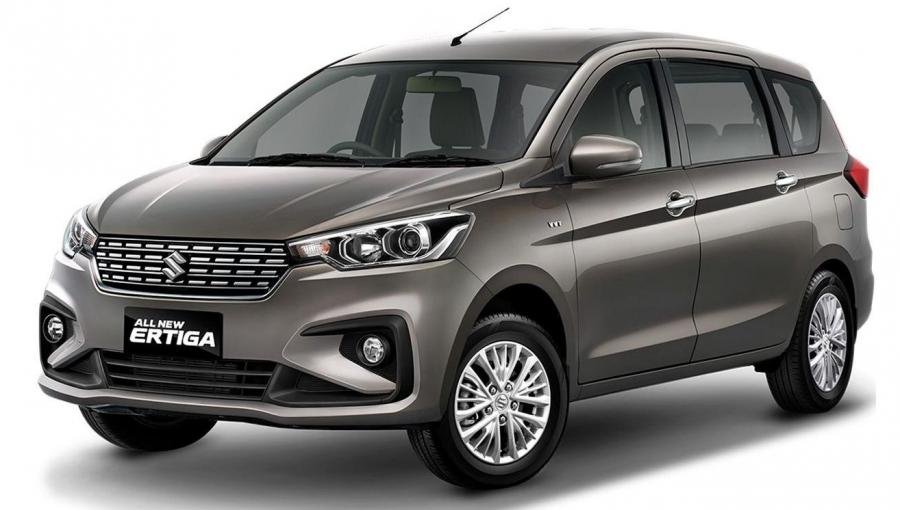 ---
The Covid-19 pandemic along with impacting the other industries has also wedged the country's automobile sector. However, due to this, the demand for the passenger vehicle segment has enlarged speedily. Especially now of all the times, people are moving towards owning a utility vehicle (UV).
About 27 lakh units were sold in the passenger vehicle segment in the Financial Year 2021. This figure is a reflection of sales achieved in the past eleven months. In April last year, not a single vehicle was sold due to the Covid-19 pandemic. Here we are telling you about the top five utility vehicles that continue to be the industry leader in the passenger vehicle segment even during the pandemic.
Number-1
Hyundai Creta (1,20,035 units)
Hyundai launched the New Creta in the month of March last year. It was considered the leader in the UV segment. Their cumulative sale was over 1 lakh units during FY2021. During this period Hyundai sold 72,329 Creta in the diesel variant and 47,706 Creta in the petrol variant. It grew by 46 per cent year-on-year. It had sold almost 82,074 units during FY2020.
Engine: Creta has a 1.5-litre, 1.5-litre diesel and 1.4-litre turbocharged petrol engine. All engines are BS6 Norms. In the Indian market, it contests with Maruti Brezza, Kia Seltos, MG Hector, Renault Duster and Nissan Kicks.
Number-2
Maruti Suzuki Vitara Brezza (94,635 units)
Maruti Suzuki's Vitara Brezza sold over 94,635 units during FY2021. The diesel variant of Brezza was earlier discontinued by the company. However, this year the company is about to move in the diesel variant again.
There were more than 1 lakh units of Brezza sold in the year before i.e. in FY2020, with 98,280 diesel engines. That is, the company sold 89 per cent of the diesel models. The company launched its petrol model in February 2020.
Engine: The Brezza has a 1.5-litre K15B petrol engine, which generates 105hp power and 138Nm torque. Maruti also uses this engine in its other cars such as the Ciaz, Ertiga and XL6. The engine is mated to a five-speed manual and four-speed automatic gearbox.
Number-3
Hyundai Venue (92,972 Units)
Hyundai's another variant Venue has also joined the list of India's Most Demanding Mini SUV. Hyundai sold 92,972 variants during FY2021. The company sold 93,624 units during FY2020. This implies that its demand was the same as in the old year. From April 2020 to March 2021, the diesel variants of Venue sold 19,392 units and the petrol variants sold 73,580 units.
Engine: There are three engine options in the Venue. It can be purchased in 1.0-litre turbocharged petrol, 1.2-litre petrol engine and 1.5-litre diesel engine. It is present in both manual and automatic transmissions. It is competing with Kia Sonnet, Toyota Urban Cruiser, Nissan Magnite, Reno Kiger.
Number-4
Kia Seltos (89,173 units)
Kia Seltos ranks at number four on the list of top utility vehicles. The company sold 89,173 units during FY2021. During this period, 38,237 units of diesel variants and 50,936 units of petrol variants were sold. It had sold 81,717 units in FY2020. The Seltos is directly facing the Hyundai Creta.
Engine: Seltos comes with 1 diesel and 2 petrol engine options. It has 1493cc diesel, 1497cc and 1353cc petrol engine options. Both engines come with manual and automatic transmissions. According to the engine, its mileage ranges from 16.1 to 20.8 kilometres per litre.
Number-5
Maruti Ertiga (88,571 units)
This is one of Maruti's most demanding 7 seater cars. The company sold 88,571 units during FY2021. However, it had sold 90,543 units in FY2020. This car is also present only in petrol engines. The company sold 39,731 units of the diesel engine model during FY2020. The Ertiga also has a CNG model.
Engine: The Ertiga comes with one petrol and one CNG engine option. You can buy it in 1462cc petrol and 1462cc CNG engines. Both models come in manual and automatic transmissions. According to the engine, its mileage ranges from 17.99 kilometres per litre to 26.08 km/kg.
---