This wi-fi based airCloud Pro by Hitachi connects users from any part of the world at one touch
19-01-2021 18:27:32
By :
Shrishti Nagar
---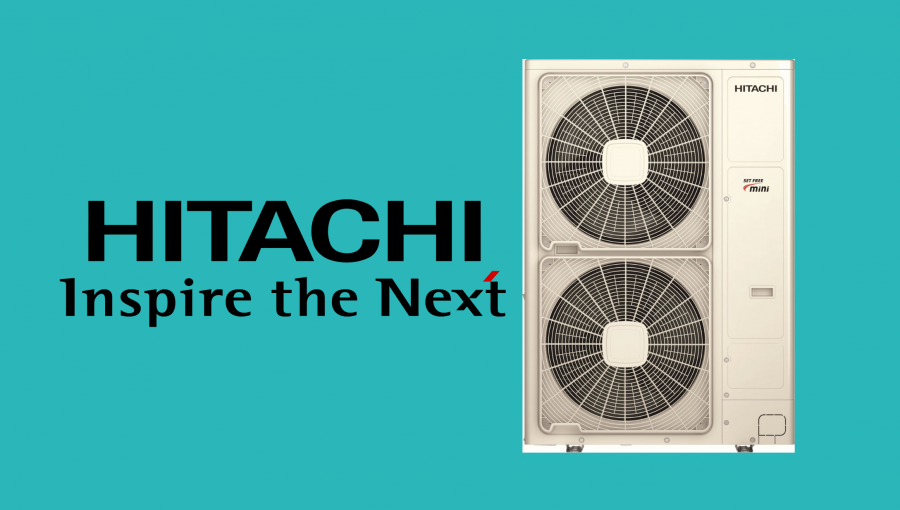 ---
Johnson Controls-Hitachi Air Conditioning India Ltd. introduced country's first of its kind premium and luxurious air conditioning system 'SET FREE mini ' to match modern lifestyle choices. The product is aesthetically designed to suit the exquisite interiors and exteriors of premium bungalows and apartments, luxurious villas, restaurants, cafés and workspace. The company is constantly producing best technology products and has established itself as a leading 'Air Expert' in the B2B space. SET FREE mini is a unique product designed globally but keeping India's climatic conditions in mind.
Hitachi Cooling and Heating is also endeavoring to promote and push 'Made in India' ACs and aims to reduce its component imports to almost to half and increase exports three folds in the next three years.
"Hitachi Cooling and Heating has earned a special reputation with the highest brand recall among the consumers for its superior quality, advance technology, unbeatable performance and long life products. We are confident that with its innovative technology and futuristic engineering, SET FREE mini will usher a new era of modern lifestyle, ultimate comfort and superior design in the country. This revolutionary product is perfectly designed to match the ever-changing lifestyle choices of modern lifestyle customers, new-age architects, interior designers and developers. Our innovation is focused at catering to the changing preferences of premium and luxurious homes, commercial spaces and workplaces in the post COVID-19 lifestyle by leveraging such futuristic technologies" said Gurmeet Singh, Chairman and Managing Director, Johnson Controls-Hitachi Air Conditioning India Ltd.
SET FREE mini boasts of its unique expandable features designed perfectly for premium and luxurious homes and modern commercial spaces. SET FREE mini 's ODU expands its range from 3 HP to 7 HP, so that it can meet any air conditioning need from a 2 bed room to 5 bed room luxurious home. Through its cooling and heating options as per the working need, SET FREE mini provides comfort all throughout the year with its expanded working temperature range of -20 deg C or to 52 deg C. It expands freedom to handpick from multiple style & size options for individual rooms by offering indoor units as mini as 0.8 HP to as big as 6 HP capacity.
Multiple outdoor units of conventional air conditioning spoils the aesthetics beauty of exterior and clutters the space. The exquisite interiors are compromised with conventional Hi Wall split air conditioner. SET FREE mini aims to set free modern lifestyle customers, architects, interior designers and developers from these compromises by offering futuristic air conditioning technology. SET FREE mini is designed to transform customers home into "picture – perfect" be it from outside or inside.
SET FREE mini's outdoor units replace multiple outdoor units to one and thus sets luxurious home exterior free from the clutter. SET FREE mini offers stylish range of ceiling flush cassettes with 1 way, 2 way, 4 way & compact cassettes that blends with your décor. Stunning HiWall style comes in various sizes which gels with every room interior. One can easily hang them high or mount them low as per their interior choices. This air conditioning marvel allows flexibility to connect up to 10 indoor units of different styles and capacities in a single piping system to set lavish interior enthusiasts free from complex piping around the house by offering neat installation. Many modern interiors are done with 1way cassette in order to meet styling aesthetics. Hitachi Cooling and Heating has also introduced the new 1way cassette with its slim dimension – almost 35% smaller in depth & 20% smaller in height from the current one for stunning décor.
The new range has a facility to connect additional 30 percent of IDU capacity using cooling load diversity of the usage pattern. As we go higher on the floors, a wind pressure increases & causes a challenge for outdoor unit airflow, whereas SET FREE mini's ODU is designed with 30 Pa pressure which helps to overcome such wind resistance and works efficiently.
Perfectly matching up the high ceilings requirements of car showrooms, hotel lobbies and sports shops, Hitachi's 4 way cassettes delivers powerful air throw of 5 mtr down which cools such high ceiling spaces efficiently and is the best in class.
SET FREE mini works on variable refrigerant flow principle and offers completely new experience for the premium homes and spaces wherein the customer has an advantage of choosing from a huge basket of eight different types of indoor units and five types of controllers.
The call of the hour is to manage air conditioning systems in simpler manner and minimize human interaction. In this fast paced life, we need instant cooling as soon as we enter home , restaurant , school, workspaces etc. A wi-fi based airCloud Pro connects users from any part of the world at one touch. SET FREE mini can be centrally controlled by controllers or by new innovative IoT VRF management mobile app – airCloud Pro. An intuitive app that anyone can use, airCloud Pro makes managing air conditioning systems simpler than ever before, and minimizes human interaction. This technology allows customers to remotely control the VRF system(s) from a single mobile app, saving travel time, and maintaining social distancing. A motion sensor technology "Follows human presence" and accordingly adjusts the airflow and ensures desired comfort.
Working constantly on the philosophy of producing best technology products which consume less energy and deliver best output, the company is now on the road to becoming an industry leader with a stronger foothold in the B2B Residential Air Conditioning segment. Hitachi Cooling and Heating has introduced Global design platform - VRF sigma series in mid-2018 for India market. This Sigma series has been very well accepted in India market. With the introduction of Sigma VRF, Hitachi Cooling and Heating has become the only Japanese brand having biggest single module up to 24 HP and combination up-to 96 HP.
Designed globally while keeping India's climatic conditions in mind, SET FREE mini is set to become the preferred choice of architects, interior designers & developers in the country. With this new launch the company aims to strengthen its leadership as an Air Expert in the B2B category.
---