Trump suggested wearing home made masks, told the results of anti-malaria medicine
04-04-2020 13:55:54
By :
Shrishti Nagar
---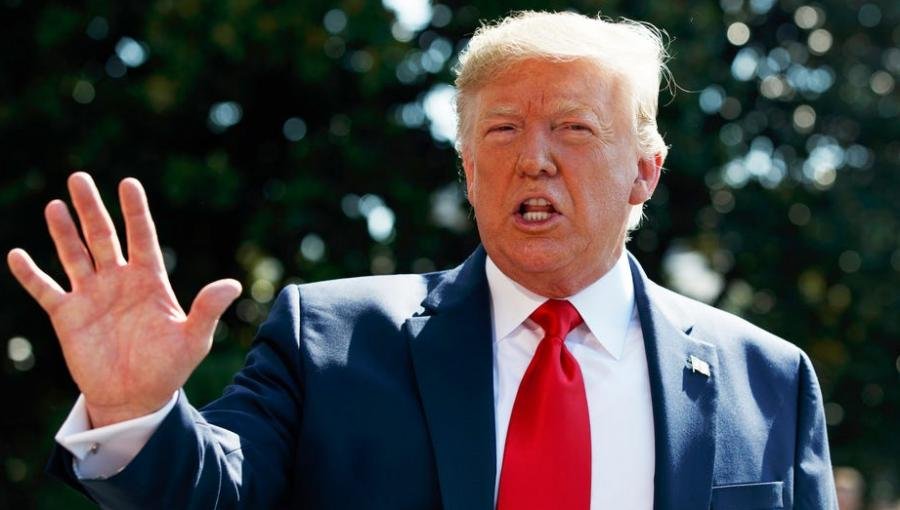 ---
US President Donald Trump has suggested all citizens voluntarily use non-medical masks as a public health measure to fight the corona virus. Citing the US Centers for Disease Control and Prevention (CDC), Trump has requested people to cover the face with scarves or home made clothes masks and leave medical masks for health workers.
He said, 'The CDC is not recommending the use of medical or surgical masks. These are needed by medical workers working to save the lives of Americans. Medical defense equipment should be housed at the forefront for health care workers who are providing vital services. '
The CDC recommends that Americans may wear simple cloth masks that are either purchased online or made at home. The Corona virus has killed more than 7,000 people in the US and infected 2,70,000 people. The President has also appealed to the people to keep washing their hands.
Based on the new data, the CDC said that the virus spreads at a fast pace when coughing or sneezing while talking closely. At the same time, a top US scientist said on Friday that the corona virus can be spread by breathing normally. He has advised everyone to wear masks.

Veteran American expert Anthony Fossey told Fox News that the directions on the mask would be changed because it has recently been revealed that the virus can spread even when people are just talking. Meanwhile, Trump said that the hydroxychlorokine drug that has been used for decades in the treatment of malaria is getting good results in the treatment of corona virus patients.

"We will continue to study the effects of hydroxychlorokine and other drugs in the treatment and prevention of this virus and will keep Americans fully informed about our study," Trump said at a White House press conference on Friday. His remarks came after the US Federal and Drug Administration approved the use of the drug in the treatment of corona virus patients.

However, a top member of the White House task force on the corona virus has just warned not to come to any conclusion as investigations are still underway in this regard. Trump expanded the role of the US military in the fight against the deadly Corona virus, saying no one is better prepared to fight this war-like situation.

---