Two accused arrested for trying to deposit government money in fake accounts
23-12-2020 16:32:51
By :

Notice: Trying to get property 'fName' of non-object in /home/newobserverdawn/public_html/module/Application/view/application/index/news.phtml on line 23

Notice: Trying to get property 'lName' of non-object in /home/newobserverdawn/public_html/module/Application/view/application/index/news.phtml on line 23

---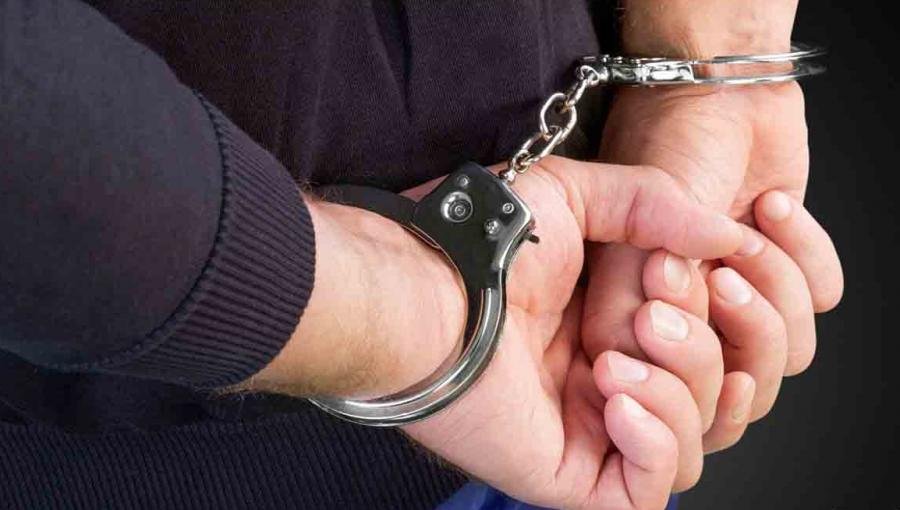 ---
Special Task Force (STF) of Uttar Pradesh Police has illegally obtained 125 crore rupees bank draft of the State Road Authority with the connivance of the authority and bank personnel who tried to deposit them in fake accounts The two arrested the accused, exposing the gang.
The STF spokesman gave this information here today. He informed that the fraud controller of Punjab National Bank, Room Divisional Office, New Delhi, had informed the Finance Controller about opening fake account in the name of authority and withdrawing the bank draft of 125 2554647. In this regard, a lawsuit was filed against the Metropolitan Police Station of Lucknow under section 420,467,468,471 of the Indian Penal Code.
He said that the STF was directed by Additional Chief Secretary (Home) to investigate this case and investigate the fraud and legal action. In this regard, various teams and units of STF were engaged for compilation of notifications. Accordingly, under the supervision of STF Deputy Superintendent of Police Deepak Singh, a team led by Inspector Hemant Bhushan Singh was formed to take action. In this sequence,
through information compilation and other information, it was found that a gang of money-sharing of government funds is active at the national level by giving a lure to get more commission from the connivance of bank and related departments personnel and brokers of government institutions and The gang members are present near the Fatima railway crossing in Lucknow.
The spokesperson said that after the information, the STF team rushed near Fatima railway crossing at around 7 pm on Tuesday evening. Arrested. Two mobile phones, some cash and an expensive car were recovered from his possession.
He said that on the detailed interrogation of the arrested traffickers, it was told that these people have an organized gang, by which the temptation to create an FDR of the funds available in the accounts of government institutions, to get a higher rate of interest and to distribute illegally received commissions among themselves. By giving, they get FDR of the money deposited in other banks of government institutions. Then with the involvement of the bank personnel involved in the gang, prepare a fake authority letter of that institution and open the account in other remote banks, and then get the FDR received into that fake account. In the same order, on 26.05.2020, Uttar Pradesh State Road Authority's amount of Rs 1252554647 was donated in GB Marg PNB, Hazratganj to FDR for 185 days, again on June 2, 2020, through a letter from the Financial Controller to the Financial Controller Has been requested On which 11.06.
He said that after receiving this draw of this government money dishonestly, with the help of gang members, he was made available to his acquaintance Amar Nath Gupta at the PNB branch in Dwarka New Delhi and Amar Nath Gupta, the bank manager of PNB based in Dwarka and With the help of gang members living in Delhi, Amarnath Gupta was identified as Anil Goyal and
prepared an account by preparing various types of papers in the name of fake Aadhar card PAN card and Finance Controller / Secretary (Finance) . The bank draft was then applied to the fake account opened by Amar Nath and Anil Goyal.
The spokesperson said that upon asking the bank personnel involved in this illegal act on account closure, it was told that due to the excess amount of DD being added to the account, the Deputy Circle Head of the Fraud Risk Management Cell (PNB) issued the DD (Bank) GB Marg) and Priyaranjan Kumar were e-mailed regarding Anil Goyal and confirmation of the above account. Due to which such fraud came to light and withdrawal of rupees was banned. Later that rupee was transferred from PNB GB route to PNB metropolis again. The money was transferred to the PNB metropolis on June 23 via GB route and made FDR back date from June 11 to hide its mistake.
He said that the accused Prabhash told that about Rs. 05 to 06 thousand per crore is received by the officers and employees of the institution for making FDR through people. Due to this greed, in the past also, check clones and FDs have been paid in fake accounts. On checking WhatsApp of the accused, information of government letters and rupees has been found. It is revealed through WhatsApp chat that the accused have also purchased an Audi car and a BMW car from fraudulently obtained money. The arrested accused were admitted to 420,467,468,471,120 B and 34 Bhadwani lodged in Mahanagar Kotwali Lucknow. Further action is being taken from the local police station level.
---