Virtual World: The New Way to Explore
29-05-2021 13:05:56
By :
Shrishti Nagar
---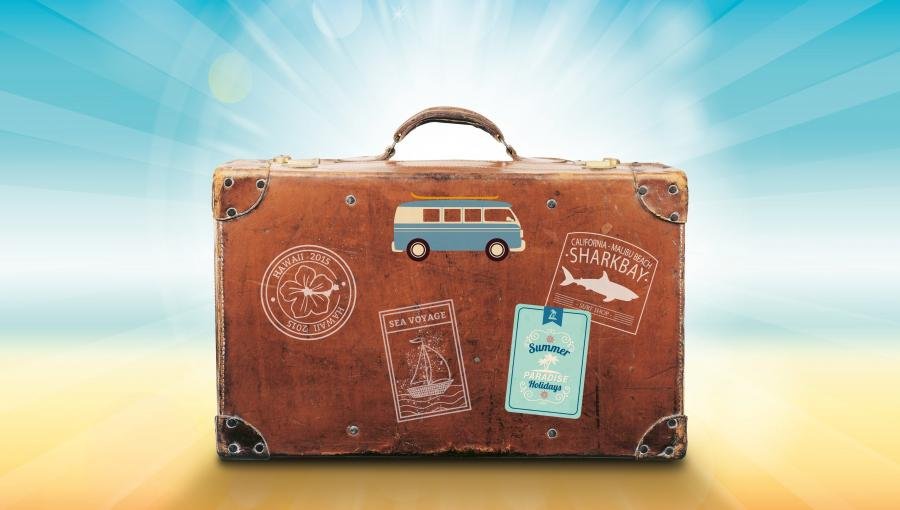 ---
We may all be temporarily grounded, but thanks to the miracles of the internet, we can tour this big beautiful world from pretty much anywhere -- with the added bonus of not having to deal with lines and fellow tourists. Virtual tours can take you pretty much anywhere, from distant lands to historic museums to your local zoo. Through them, you can witness eye-popping natural phenomena, explore mountain tops and deep caverns, and tour cities you've always dreamed of visiting. And you can do all of this from the couch.

With the world at our virtual fingertips, there are plenty of ways to feed your inner traveller from the comfort of your bed.
When you think of virtual reality, you might equate it to video games. There are some shared qualities between the two technologies. But you should think of them as parallel but not the same. A video game revolves around completing a task, whereas VR is about a visual experience.
VR comes in many different forms. Some devices are as simple as Google Cardboard. It transforms your phone into a simple VR device. Although it isn't as impressive, it's affordable and easy to pair with VR apps.
The bottom line is that you should manage your expectations when it comes to virtual travel. Nothing will replace a real trip somewhere. But it's still impressive what you can do now with minimal investment.
You don't even need any VR equipment to check out some fantastic experiences. If you have a UHD TV, you can preview virtual tours to see if VR is a good fit for you before you invest in any gear.
Many destinations and museums now let you "visit them" virtually. And there are also plenty of amazing books you can read, interesting films and TV shows you can watch, and fun meetups and classes to join.
In short, you can still see the world from home. Here's a list of ways you can travel virtually and keep your wanderlust spirit alive:
Books
Reading is one of the best and most budget-friendly ways to "travel" when you're stuck indoors. You can transport yourself to far-flung destinations and get inspired by the power of words — all from the comfort (and safety) of home.
Movies
You don't have to be a professional traveler to be able to appreciate a successful cinematographic production, which should be about travel or to inspire you to travel. At least with your mind and soul, if right now, physically is not possible. There are many amazing films to choose online right now. Now, between Hulu, HBO, Netflix, Amazon Prime, and Disney+, you can get anything you want. There are plenty of travel-related content out there such as Wild, Midnight in Paris, The Beach, Lost in Translation, Into the wild, A Map for Saturday, to name a few.
Virtual Meetups
Virtual callings and Meetups are in fashion (and necessity) in times like these. You can go ahead and try apps like zoom to virtually meet new people or even stay connected with your old friends.
Virtual Tours
It seems every destination or museum is now offering some virtual tour. While it's not the same as being there in person, it's still an enjoyable way to pass the time, get inspired, and learn about the world. Here are some of them:
The Vatican
The home to the Catholic faith and priceless artworks, Vatican City is full of treasures and unsurpassed beauty. The city's museum department, which showcases such incredible and storied pieces, offers free virtual tours for you to explore from the comfort of your home.
Marvel at 'The Last Judgement' by Michelangelo in the awe-inspiring Sistine Chapel, or tour the iconic Raphael Rooms filled with magnificent frescoes by the legendary Rafael.
The Great Wall of China
One of the greatest feats of human engineering and most significant pieces of architecture to this day, the sheer scale of the Great Wall of China alone is enough to strike admiration.
While the wall stretches almost 14,000 miles, only parts of the wall are walkable as much of the rest are in various states of disrepair. While you may not currently be able to visit these parts, why not consider visiting the incredible monument virtually?
The Louvre
The title for the most visited museum in the world goes to the Louvre, and it's easy to see why – from its stunning contrasting Renaissance buildings with the modern additions done by I.M. Pei to the countless priceless treasures the museum holds.
A victim of its own success, the Louvre, just like many other tourist hotspots, has been plagued by over tourism. While it is now closed, their virtual tours remain open where you can continue to marvel at the museum's iconic Egyptian Antiquities and its historic moat.
Smithsonian National Museum of Natural History
Part of the Smithsonian Institute, the Smithsonian National Museum of Natural History offers self-guided virtual tours to all who want to see it. The museum hosts truly inspiring pieces and installations in its collection, from fossils to taxidermy, human evolution to space science.
These installations consist of a mix of permanent and temporary exhibitions, including the now-iconic Smithsonian Elephant, and best of all – you can not only see current exhibitions but past ones too.
The Museum of Modern Art (MoMA)
Widely regarded as one of the most critical and influential museums in the world for modern art, MoMA is a definitive institution that is integral to the movement of modern artworks.
Known for its extensive collection, which ranges from Vincent Van Gogh's legendary Starry Night painting to the radical genius of Jackson Pollock's One: Number 31. The museum has collaborated with Google Arts & Culture to bring you an interactive virtual gallery, showcasing its pieces with detailed information.
San Diego Zoo
America's most-visited zoo, the San Diego Zoo sees over 4 million annual visitors on its sprawling grounds spread across 99 acres. It homes thousands of animals, which are mostly housed in spacious, open-air habitats allowing them to roam freely.
The zoo is perhaps also well known for its live streams of its magnificent creatures, including koalas, elephants, and polar bears. They also have historic footage of its now-defunct iconic Panda Cam, after the People's Republic of China seized the giant pandas.
National Aquarium
Located in Baltimore, Maryland, the National Aquarium is a sprawling aquarium widely regarded as one of the best aquariums in the country with over 20,000 specimens and virtual tours.
The aquarium spreads across seven floors, accommodating various intricately recreated habitats, including an Indo-Pacific reef which houses sharks, stingrays, and a green sea turtle and a reconstruction of the Umbrawarra Gorge with birds and lizards roaming freely around rock formations and a 35ft waterfall.
Yosemite National Park
Easily one of the most beautiful places on earth, Yosemite National Park brims with never-ending wonderment. One of the most popular spots in the park is Glacier Point, due to its easy accessibility, expansive views, and the iconic Overhanging Rock.
There's also Mariposa Grove, where the thousands of years old towering giant sequoias stand, and there are majestic falls, cliffs, and lakes sprawled throughout the spectacular park.The park has a virtual tour that comes complete with sound!
Yellowstone National Park
Yellowstone National Park is not merely a jaw-dropping beauty; it's also a testament to the remarkable feats of nature. Well-known for its geysers (of which are 60% of the world's geyser population) painted in spectacular vividness, these extraordinary wonders put on spectacular shows for visitors, bubbling, steaming, and erupting.
The park is also home to striking vistas of forests, mountains, and canyons, as well as rich free-roaming wildlife, all explorable through its virtual tours.
While you might not be able to fly to Paris to see the Eiffel Tower or Japan to see the Osaka Castle at the moment, you can do it from the comfort of your home using Google Earth's virtual reality capabilities. It's free, safe, and perfect for you to start planning your post-COVID-19 trips.
Learn something new. Or meet some new friends in a virtual meetup. Or just chill out and eat snacks and watch some movies.
We'll be back on the road again.
But, until we can, at least we can travel the world through our computer.
---