Want To Be Healthy And Fit? These Recipes Are Just What You Need
13-06-2020 11:43:02
By :
Shrishti Nagar
---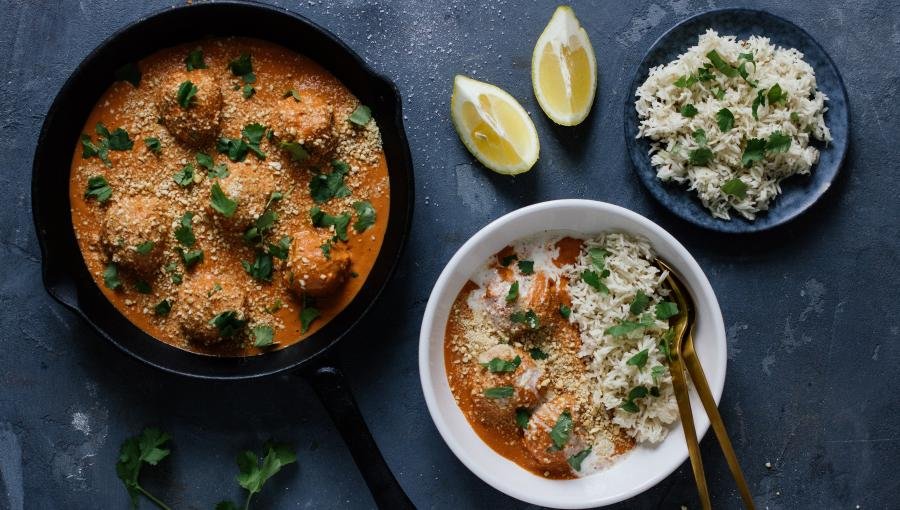 ---
Due to the changing lifestyle and all kinds of diseases and infections prevailing around us, there is nothing better than home-made food. In such a situation, pondering over daily recipes becomes a headache. To help you out, we are sharing with you 5 best healthy and tasty recipes. These will be beneficial for you as well as your family's health. It will be something different from your daily meal. Also, your whole family will like it. So let's dive in:

1- Green Veggie Kebab (Hara Bhara Kebab)
If you feel like eating something out of the box every day, then you can try cooking Hara bara kebab with roti or paratha. Green stuffed kebabs are prepared with spinach and peas. Through this, you can also include nutrition in your diet. Yes, a vegetable kebab made of many vegetables and spices is as tasty as it is healthy.
Recipe:
The main ingredients of this dish are potato, spinach, peas and green chilies. Now take water in a pan, add salt, sugar, spinach and peas. Cook them well. After that, drain the vegetables and keep them aside for some time to cool down. After that put them in a jar and add garlic, ginger, parsley, coriander powder, roasted cumin, and coriander and grind all the ingredients together. Mix all these things well and add lemon juice to it. Now make small tikkis from the prepared paste. Take oil in a pan and when the oil is hot, fry these tikkis till they turn golden in color from both the sides. Now serve them with roti or paratha.
2- Spinach Malai Kofta (Palak Malai Kofta)
This is an evergreen recipe for vegetarian people. You can make it in any season or on any occasion. If you are thinking of making tasty and healthy food then you can try Spinach Malai Kofta. Spinach rich in iron, potassium, calcium is very beneficial for health. Experts say that 250 grams of spinach contains 5 grams of fiber, 7 grams of protein, and 60 calories. Regular consumption of spinach can increase immunity power.
Recipe:
The main ingredients of this dish are spinach, cottage cheese, ginger, garlic, curd, cream, and onion. To make this dish, firstly boil the spinach and prepare its puree. Then take a bowl and grate the paneer, add red chili, grated ginger, roasted cumin, and salt to taste and mix. Now knead dough from this mixture to make small balls. Heat oil in a pan and fry these balls till they turn golden brown and crispy. After this, put them on a tissue paper, so that the extra oil can be soaked. After that, heat oil in another pan, add 5 grams of fenugreek seeds after adding 50 grams of onion and garlic, and fry it till it becomes golden brown. Now add cumin powder, red chili powder, coriander powder, and turmeric powder and mix well. Add the spinach puree to the spices and mix. Then whisk in 20 ml curd, So that there are no lumps in it. Mix salt according to taste. After the puree is cooked, add fried balls and cook on low heat. After cooking, add garam masala from the top and remove it from the gas and serve with roti.
3- Dal Dhokli
This recipe made from arhar dal is very tasty. Arhar dal is rich in iron, folic acid, calcium, magnesium, potassium, vitamin B and minerals. The dal served with roti and rice is very beneficial not only in terms of taste but also in terms of health. One bowl of dal contains about 53 calories, 1.2 grams of fat, 8 grams of carbs, and 2.8 grams of protein. If you are looking to make a tasty and healthy dish in a short time, you can make dal dhokli at home.
Recipe:
The main ingredients of this dish are arhar dal, wheat flour, salt, dry red chili, and garlic. To make Dal Dhokli, first, take the dal and wash it thoroughly. Now put the dal in water and soak it for some time. After some time put the dal in the cooker and add turmeric, salt as well as water to it and keep it for boiling. Now take atta in a vessel, add salt and knead the dough. After some time take the dough and with the help of chakla and rolling pin make a big round roti. Now make small dhokli of round shape with the help of glass. After 2 whistles, open the lid of the cooker and put the dhokli slowly in the dal. After cooking for a while, press the dhokli by hand and check, if it is cooked, and then turn off the gas. Now after this, apply tadka with garlic, black pepper, cumin and hing. After this, pour ghee in Dal Dhokli and serve everyone.
4- Masala Bhindi
Bhindi is the favorite of most people. Perhaps you will be surprised to know that it increases our immunity power. 250 grams okra contains about 80 calories and 5 grams of protein and 8 grams of fiber. If you are bored with normal ladyfinger, then you can try bharwa lady finger.
Recipe:
The main ingredients of this dish are okra, onion and garlic. First cut the ladyfingers lengthwise. Now put turmeric, coriander, red chilli, garam masala, mango powder and salt on it. Now mix these pieces well with these spices. Now heat oil in a pan and add asafoetida, cumin, garlic and onion and fry till it turns brown. Now add the ladyfinger pieces soaked in the spices and fry in the same pan. And serve with hot rotis.
5 - Vegetable Oats
Once you make this dish, believe me that you will like it so much that you will like to eat it again and again. Actually, porridge is considered as good for health as it tastes delicious. It contains plenty of nutrients which help in lowering the cholesterol level in our body. If you think that oatmeal is for sick, this recipe will change your mind.
Recipe:
The main ingredients of this dish are oatmeal, onion, capsicum, peas, carrots, cabbage, potatoes, beans and tomatoes. To make Vegetable Oatmeal, first wash the oats with water and soak it for 5 to 10 minutes. During that time, peel or chop all the vegetables (onion, capsicum, carrots, peas, cabbage, potatoes, beans, tomatoes). Now put oil or ghee in the cooker and heat it. Add cumin and add all the vegetables and mix them well. Then add turmeric, coriander and salt and mix. Now add oatmeal to it and keep it on gas for 2 to 3 whistles of pressure cooker. Your vegetable oats are ready.
---