What Say Industrialist About the Union Budget 2022
01-02-2022 16:02:22
By :
Hariom Tyagi
---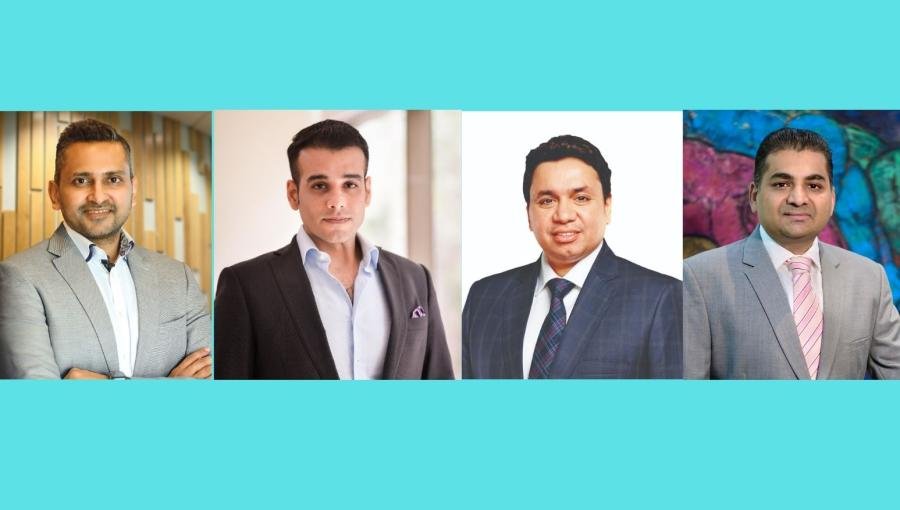 Mr. Aman Trehan Executive Director Trehan Iris: "The Union Budget 2022-23 has done an excellent job of ensuring that the economy recovers fast from the disastrous impacts of the global Covid pandemic. We are confident that the boost to the real estate sector provided by a high-level committee of urban planners and institutes charged with formulating policies for India's sustainable urban development will usher in a prosperous period for the industry. We expect that as part of the rental housing changes, rental revenue for the first five years after completion will not be taxed to encourage people to rent. This will be a significant step toward boosting the buy-to-rent housing trend across the country".
Mr.Pradeep Aggarwal, Co-Founder & Chairman, Signature Global and Chairman - ASSOCHAM National Council on Real Estate, Housing and Urban Development: "The Government has always focused on affordable housing. In this Budget, the announcement was made regarding Rs 48 000 crores for PM Awas Yojana and completing 80 lakh houses in 2022-23. A balanced budget took care of the overall economic development, including improving multi-modal transportation in cities and increasing the highways by 25000 km. The transportation improvement will generate employment in cities, leading to a growth in demand for housing. The affordable segment will also benefit from announcing the reduction of time for land and construction-related approvals in urban areas, which was earlier a matter of concern for the industry. The Government has also talked about tier II and III cities and that it will work with urban planners to ensure that these cities witness economic growth and employment. The Government will also work with Financial Sector regulators to expand access to capital and reduce the cost of intermediaries; this will help the sector access funds to finish projects on time. Through these steps, a commoner can complete his dream to have a home. "
Mr. Vaibhav Jatia, Managing Director, Rhythm ResiTel, "While the government's focus remained towards promoting affordable housing, mid and high-income housing continues to be adversely high-income high levels of taxation, both direct & indirect. Effective 12% GST payable by the end buyer towards purchasing a new house dampens the sale velocity of projects. In no other country, whether developed or developing, taxation is high for property transactions. When we add to this additional stamp duty of 5-6 percent payable to state governments as well as other high premiums payable for development in cities such as Mumbai & NCR, the government in effect & indirectly ends up becoming a significant economic partner in the project (33% -40%) with no investment/consideration. If we want to make homes affordable for the public at large (i.e. not just for lower-income families), this is where the solution lies. Given that a real estate purchase is a high ticket item for many middle-income families, we hope that GST levels are rationalised in future budgets."

Mr. Punit Agarwal, M.D & C.E.O, Nirvana Realty: "The Union Budget continues with the trend of announcing significant reforms. This year's budget mainly focused on infrastructure, MSME & Rural development whi, which willster the overall consumption of goods & services by the lower & middle class increasing in the nation's GDP & will make India grow at a faster pace, overcoming the roadblocks of the pandemic. Though the budget was short, it may have more impact in the longer run.
The private housing sector did not have any direct reforms made or benefits. Still, the focus on the up-gradation of technology will play a pivotal and catalysing role in surging the demand for the real-estate sector. I see consistent growth for the realty sector in the next five years."
Mr. Ashish Bhutani, Chief Executive Officer at Bhutani Group: "Budget 2023 is a futuristic budget with its focus on infrastructure, warehousing, logistics and urban planned development besides improving connectivity through Gati-Shakti masterplan for expressways. Further, we welcome the honourable Finance Minister's announcement of the allocation of Rs 48000 crore for housing projects under the PM Housing Scheme. In a nutshell, all these initiatives will improve demand in the real estate sector in the long run while encouraging the thrust on tier-2 and 3 cities where revamped urban planning and design has been envisaged for capacity building."
Mr. Arafat Saiyed, Senior Research Analyst at Reliance Securities: "The outlay for capital expenditure is again being stepped up sharply by 35.4% to Rs7.5 lakh crore in FY23. Moreover, the National Highways network will be expanded by 25,000 km in FY23. Rs48,000 crore is allocated for the housing sector under PM Awas Yojana. PM GatiShakti is a transformative approach for economic growth and sustainable development. Seven engines drive the approach: Roads, Railways, Airports, Ports, Mass Transport, Waterways, and Logistics Infrastructure. All seven engines will pull forward the economy in unison. These initiatives augur well for the construction and Cement sectors. Therefore we prefer Larsen & Toubro in Capital goods. L&T is a proxy play of India's infra story with strong expertise and track record of delivering high-value orders. We believe L&T deserves a higher valuation, given the commencement of ordering activities in large multilateral projects and an uptick in the investment cycle."
---