With India's largest floating solar plant, Andhra Pradesh makes its mark on the world stage
24-08-2021 11:45:50
By :
Shrishti Nagar
---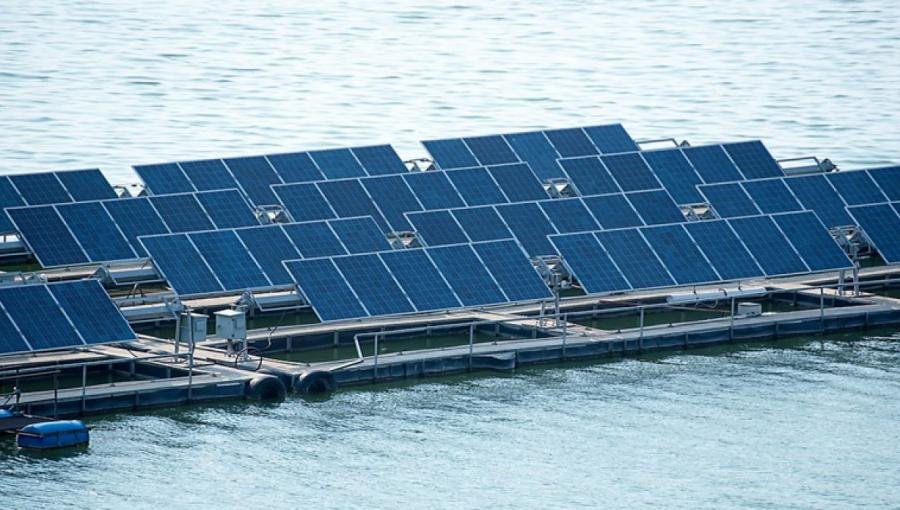 ---
Now that the state-run NTPC has commissioned the country's largest floating solar power plant on the Simhadri coal-fired power station reservoir in Vishakhapatnam, Andhra Pradesh will have India's largest floating solar power plant available.
Since floating solar power projects do not require large swaths of non-forest, non-farming land, they are considered a game-changer in India's effort to build 450 Gigawatts of renewable energy capacity. In addition to reducing temperature-related losses, floating solar reduces evaporation rates and maintenance costs because they float on water.
NTPC has installed a solar system spanning 75 acres over the Simhadri reservoir. Using more than a lakh solar PV modules, the project will provide electricity for 7,000 homes. The initiative is expected to save 46,000 tonnes of CO2 and 1,364 million litres of water each year, enough to meet the needs of 6,700 homes for one year.
As part of its goal to go green by 2032, the coal-burning company will build a 60-gigawatt wind farm. Additionally, the project is the first under the power ministry's 2018 'flexibility programme,' which can deliver power from any of their sources as long as it is efficient, reducing discoms' costs.
NTPC is also constructing a 100 MW floating solar power plant in Tamil Nadu on the reservoir of its Ramagundam thermal power plant. With NHPC's help, the Green Energy Development Corporation of Odisha Ltd has investigated, planned, and built a total of 500 MW of floating solar power projects on the state's reservoirs.
---