The Union Budget Welcomed by Businessmen
02-02-2022 17:17:27
By :
Hariom Tyagi
---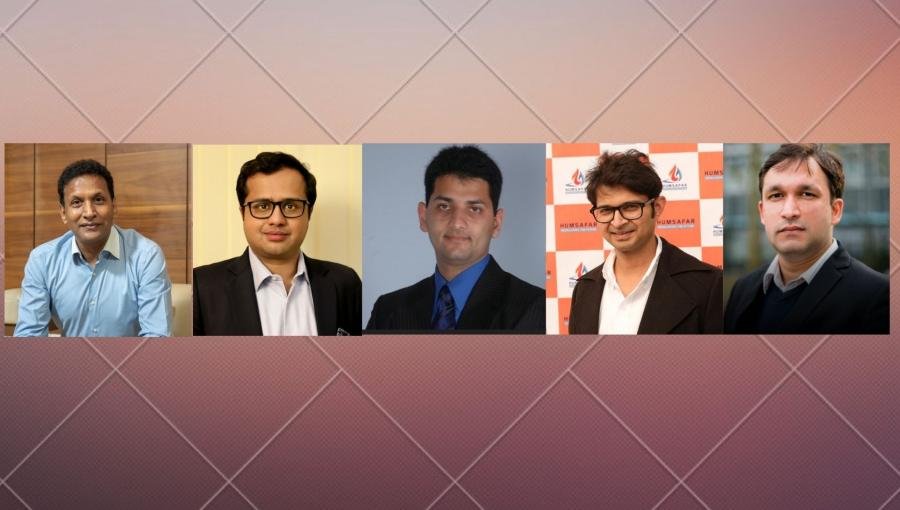 The Union Budget Welcomed by Businessmen
Mayank Agarwal, Co-founder of Humsafar Diesel Door Delivery startup
"The Union Budget of 2022 announced by the government today is a welcome approach as it has drafted many things to boost investments in the country and the startup ecosystem overall. Tax exemption eligibility claiming tax holidays for startups would be exempted until March 31st, 2023. We welcome this new move focusing on the MSME sector, further boosting the lower end of the spectrum. The new move can also lead to an increase in the demand for diesel door delivery startups. This would encourage budding micro-entrepreneurs to come up in this segment. This had begun last year by introducing Fuelent; this would only further expedite it." "The government aims to create 60 lakh jobs in the MSME sector by 2023. This is where industries like ours can play a pivotal role in creating employment. We can pass similar benefits to our Fuelent and build an ecosystem around it. Incentivising OPC Setup: To benefit startups in setting up one person companies (OPCs), Finance Minister Sitharaman announced OPCs to grow without any restrictions on paid-up capital and turnover. The Minister also allowed their conversion into any other type of company and reduced the residency limit for an Indian citizen to set up an OPC from 182 days to 120 days, and allow NRIs to incorporate OPCs in India. We are hoping that
with this, the NRI are encouraged to invest in smaller setups, and if it happens, it would be win-win for both the parties."
Navin S. Rao, Co-Founder, The Kaftan Company
"As apparel manufacturers, we are continuously monitoring the various factors of production that impact us regularly. We look forward to implementing the amended proposal for 'The Technology Upgradation Fund Scheme'. This opportunity reduces external dependencies in terms of machinery and accessories procurement and as a result, improves production efficiency with potential for further scalability. Newer technologies also factor in sustainable production practices, which plays a significant positive role within the apparel industry."
Palash Agrawal, Founder / Director, Vedas Exports:-

"The Union Budget 2022 is a very progressive and inclusive budget. We welcome the new announcements, especially from the manufacturing sector. The budget puts great focus on labour welfare. The government has allotted a huge amount towards the labourer's digital training, which is a great step forward. This means that the Karigars and artisans from various sectors will be hugely benefited and this would really bring in more skilled talents in the sector". "One class, one TV channel" program is a positive initiative announced which will provide education to those in need. It is the right step to provide supplementary education in all regional languages. This move will positively impact the literacy rate in India and improve the overall wellbeing of the country"
Sanjay Dangi, Director – Authum Investment and Infrastructure Ltd., & Financial investor to many startups
"This is a der aaye dust eye budget. Let's go from the negatives to the positives. My pipe dream of tax rationalism stays a dream. Some tax relief would have immediately pumped billions into an economy that's not seen growth. But perhaps in these turbulent times, it was best to leave the tax structure alone. With the higher spending announced, we can do with more capital inflows to close the deficit. I am in two minds over the digital tax. On one hand, it shows a welcome tax-don't-criminalise attitude. We need to broaden the basket of choices for people to invest their savings in. Nevertheless, 30% for any tax only incentivises evasion. Higher capex expenditures on health, education and capacity building are more than welcome. The pandemic last year ripped our healthcare and education systems, and unemployment has skyrocketed. This budget's emphasis on expanding the pie gets an enthusiastic welcome from me."
Dr. Gunjan Bhardwaj, Founder and CEO, Innoplexus
"We congratulate the govt on the budget and hope this encourages entrepreneurship and new research in the blockchain. It's a welcome sign from the GOI to bring the crypto currencies into the tax ambit. It also puts an end to all the speculation and confusion. The 1% TDS is a masterstroke for also tracking the trading volumes and monitoring the movement of liquidity through cryptocurrency exchanges. The government has also announced the National mental health programs. This is really a great approach and startups like us, are working towards solving these problems. We would like to partner and comply with the government to address the rising mental health problems in the country".
---